Mexican Rice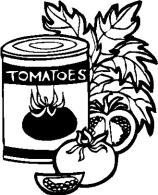 1 T olive oil
1 cup brown rice
1 cup frozen organic corn
1 cup frozen peas
3 cloves garlic
1 tsp ground cumin
1/2 tsp dried oregano
2 T tomato paste
1. Heat oil in saucepan, add rice and "toast" until you can smell a nutty aroma and rice turns darker. Add two cups water and tomato paste, and cook rice on low for 20 minutes.
2. Add vegetables and seasonings to rice and mix. Continue cooking for another 20 minutes or until rice is done. Fluff before serving.
Thanks go Carrie for this wonderful recipe. Click here for more whole foods recipes.
Disclosure: Some of the links below are affilate links, meaning, at no additional cost to you, I will earn a commission if you click through and make a purchase.