Marvelous Meat Loaf
Makes 8 servings
1/2 pound ground veal
1/2 pound ground pork
3/4 cup bread crumbs (to further reduce sodium, see recipe, for homemade version)
1 cup skim milk
1 egg substitute equivalent
1 medium onion, chopped (for variety, add 1/4 cup shredded carrot, 2 Tbsp chopped green pepper, and/or 1/4 cup sliced celery)
1 (14 1/2-ounce) can stewed tomatoes
1. In a large bowl, combine all ingredients except tomatoes. Place into loaf pan, and pour tomatoes over the top.
2. Bake at 350 degrees for 1 hour. Remove from oven, drain fat, slice, and serve.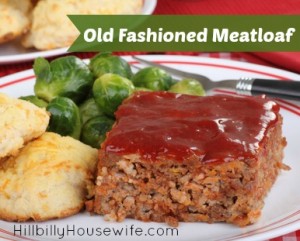 Disclosure: Some of the links below are affilate links, meaning, at no additional cost to you, I will earn a commission if you click through and make a purchase.