Marinate Before You Grill – Frugal Tip
With summer on the way it's time to clean of the grill. Sure it's nice to grill up a nice steak, some chicken breast or put a chunk of salmon on a cedar plank. Expensive cuts of meat and fish make it easy to end up with a tender and flavorful grilled meal. But it doesn't have to be that way. With a little marinating, even less expensive cuts of meat can turn out mouthwateringly delicious.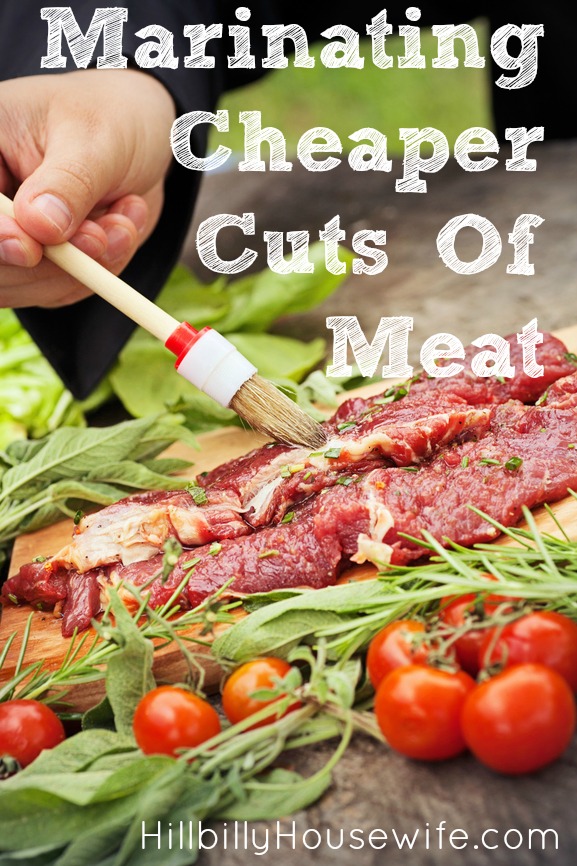 Here are a few cuts of meat that will benefit from a marinate before you throw them on the grill. Not only will it add lots of flavor, it will tenderize the meat and keep it from drying out. Flank Steak – Try marinating this in a mixture of vegetable oil, spices and some onion and garlic. Lots of great flavor and if you marinate overnight, you'll end up with some great tender steak. Chuck Steaks – Again, marinate with oil and spices. Be sure not to overcook this cut of beef on the grill and serve it right away. Chicken Thighs – We love grilling chicken thighs. Brush on some barbecue sauce for extra flavor and you're good to go. Pork Chops – These are a weekday favorite around here. They are quick and easy to grill. Try brushing on some soy sauce and sesame oil for an asian flavor or brush them with a bit of mustard and honey for a yummy meal.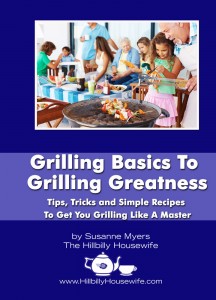 Grilling Basics To Grilling Greatness During the hot summer months, it's no fun being stuck in the kitchen cooking while everyone else is enjoying the great outdoors. The solution … grill your food outside on a gas or charcoal grill. It'll taste great, is a healthy way to prepare your food and will keep your kitchen from heating up. Even if you're new to grilling and have never lit a grill, this book's for you. You'll find plenty of tips, information and of course lots of yummy recipes. Click here to order your copy right now and you'll be ready to grill all summer long. http://hillbillyhousewife.com/ebooks/grilling.htm
Disclosure: Some of the links below are affilate links, meaning, at no additional cost to you, I will earn a commission if you click through and make a purchase.