Library Summer Reading Programs – Frugal Summer Fun
It's June 1st and Summer break is about to start for us here at the Hillbilly Housewife Household. A little while ago I asked followers of my Facebook Page if they would be interested in some frugal tips focus on things to do with the kids this summer. The response was very positive, so look for some daily tips (at least Monday through Friday) throughout June and July and possibly the first part of August.
Much of it will be focused on families with young kids, or something that could be enjoyed by anyone. I did get requests for some teen activities and recipes and will tackle those in some separate articles.
Let's start today with a family favorite – Summer reading programs at the local library. Most libraries in the US have programs for kids to encourage them to read more. They usually consist of a reading log and some prizes to be won after a certain amount of reading was done. Call your local library or check out their website to see what they have to offer over the summer. Plan to head to the library once a week to check out new books and set aside some reading time each day.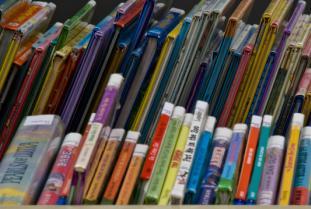 Disclosure: Some of the links below are affilate links, meaning, at no additional cost to you, I will earn a commission if you click through and make a purchase.