How To Make A Mustard Plaster
I live with my sister in law and my brother They live on the dairy, and work on the dairy. My sister in law has really really bad congestion in her chest, she also is a smoker. She had made a comment on how she , wished, she knew the home remedy for a mustard pack. So there it is, can you help me help her please.
Sincerely,

Tracie
From the Hillbilly Housewife 
I think you're talking about a mustard plaster. It's an old family remedy around here that works great for coughs and colds. Here's how I make it.
Mix 4 tbsp of flour with 2 tbsp of dry mustard. Add just enough hot water to make a smooth but thick paste.
Spread the mustard paste on a tea towel and fold it in half. Lay the towel with the mustard paste on the inside on the person's chest and cover with another towel and then a blanket. I use the second towel to make sure none of the paste makes it on the blanket. The towels are much easier to wash than blankets.
Make sure the paste is on the inside of the first towel and doesn't touch the skin. You also want to keep an eye on the plaster. It will be warm and redden the skin a bit, but should not burn. If it gets uncomfortably hot, remove the plaster and take a warm shower to rinse off any remaining mustard paste.
I'm sure HBHW readers have plenty of more tips for you when it comes to mustard packs. If you have one to share, please leave it as a comment below.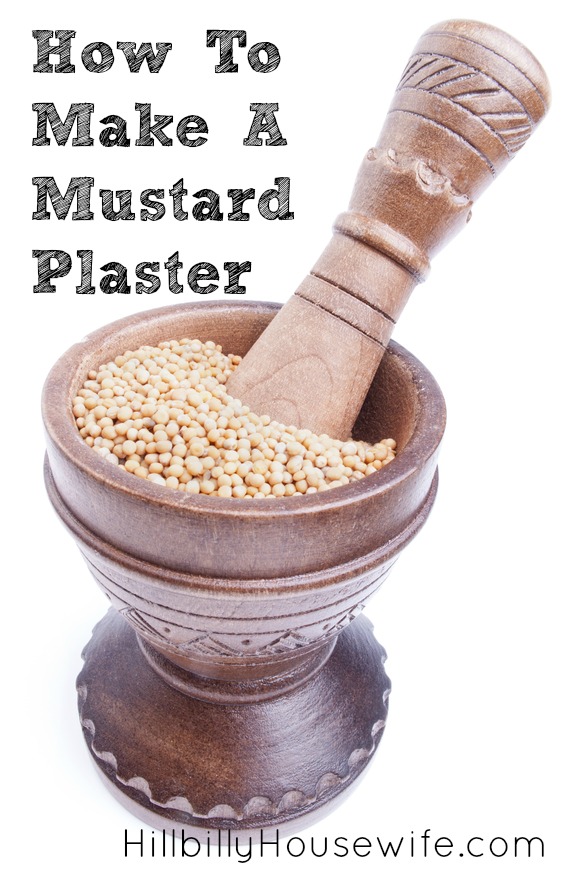 Disclosure: Some of the links below are affilate links, meaning, at no additional cost to you, I will earn a commission if you click through and make a purchase.