How To Get Free Moving Boxes
Some good friends of ours are getting ready to move and we shared some tips with them for getting free moving boxes. I thought I'd share the same info with you here. Even if you aren't getting ready to move, these tips may come in handy down the road, or even when you have to reorganize and store some things.
Plan Ahead (And Ask Family and Friends To Help Out)
I don't know about you, but we order quite a bit of stuff online these days and have it delivered to the house. When we were getting ready to move this last time, we started saving all boxes months ahead of the move.
You don't need huge boxes, even smaller or medium sized ones work well and I actually found it easier to unpack when we got to the new house. To store them, we would cut the tape on both sides and fold them flat. We stored them in a spare room until we were ready to start packing up.
Of course you don't need to rely on just your own purchases. Ask family members and friends to save boxes for you as well. Just by putting the word out there, you can get all sorts of boxes. You never know who they may know that works in a place that gets boxes, has recently moved and is looking for boxes to find a new home etc.
Check At Work And Places of Business You Frequent
Speaking of work … ask around there as well. Even if your place of work doesn't get big shipments in on a regular basis, chances are you'll get office supplies or the likes delivered. Check with the front desk person and ask him or her to save them for you.
You can do the same with any businesses, restaurants and even your kids school. Be nice about it and make sure you ask at a time when they aren't super busy. Follow through and go pick up the boxes as soon as you hear back from them.
Curbside and Recycle Centers
Our local recycling center has an area where people can leave big boxes that are still in good shape. They are free to pick up. You can also find boxes on the curbside or next to the dumpster of apartment buildings. Keep an eye out as you're out and about and pick up a few boxes here and there.
Freecycle, Craigslist and Facebook
Last but not least, don't forget the Internet. Sites like Freecycle and Craigslist allow people to give away moving boxes after they are done moving. Keep checking on there and put out a call on Facebook to your friends about boxes. Don't forget to pay it forward when you're done unpacking.
The main thing to keep in mind is to work on getting boxes ahead of time. It makes it much easier to get plenty of free boxes. If you wait until the last minute, chances are you'll have to go buy them.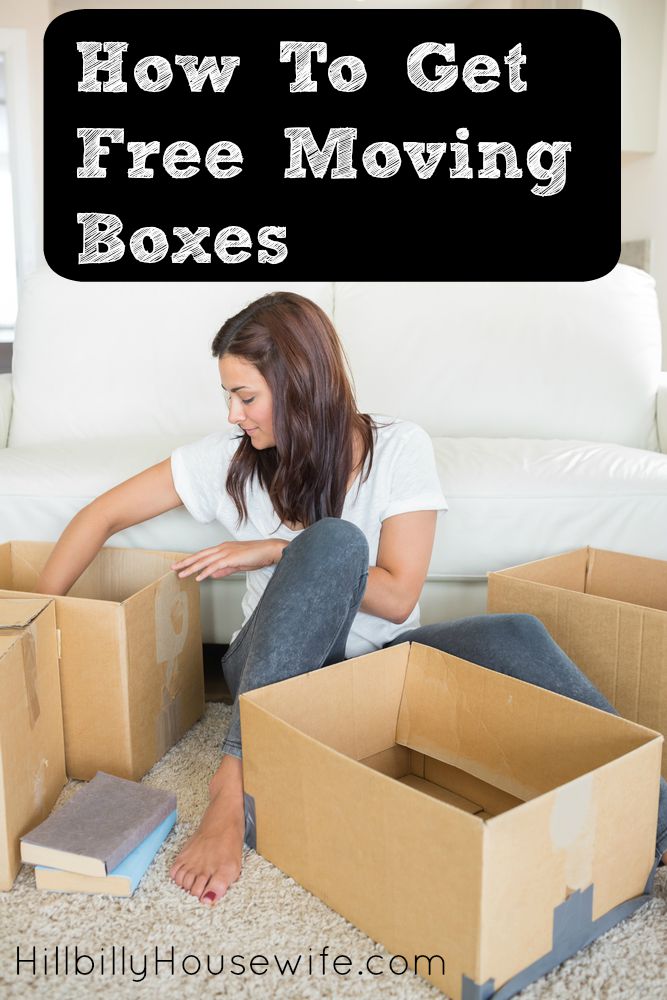 Disclosure: Some of the links below are affilate links, meaning, at no additional cost to you, I will earn a commission if you click through and make a purchase.