How To Freeze Pumpkin – Frugal Tip
Each year 1.5 billion pounds of pumpkin are grown. Sadly a lot of that ends up in local landfills and compost piles after Halloween. Why not change that this year by roasting and freezing the pumpkin to make some delicious pumpkin soup or pumpkin pie later on?
Plan Ahead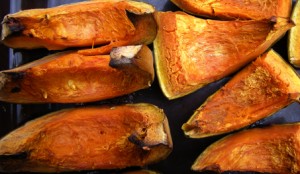 If you're thinking of cooking and freezing your pumpkin, consider either using the pumpkin as a decoration as is or painting it. It'll last longer than if you don't cut it. If you do turn it into a Jack O' Lantern, cook it as soon as possible.
Roast Your Pumpkin
Next you want to cook the pumpkin and turn it into puree. The easiest way to do it is to roast the pumpkin. Allow the pumpkin to cool enough to handle, then puree the cooked pumpkin flesh. You can add some seasonings if you'd like, but I prefer to keep it plain and add either sweet or savory seasonings once I've decided what to make with each batch.
Freeze The Cooked Pumpkin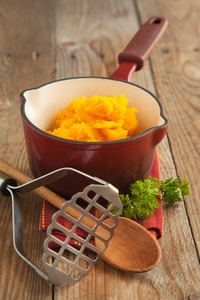 Of course you're welcome to use the cooked pumpkin right away. It makes for delicious soup, can be used instead of canned pumpkin in pies or any other recipe for that matter. If you're not in the mood to make something with it right away, you can easily freeze the pumpkin. Here's how.
Once the pumpkin puree has cooled, divide it into 1.5 cup servings. Put them into freezer bags or freezer-safe containers and freeze them for up to a year. Thaw the puree and use it in place of a can of plain pumpkin.
Here are a few recipes to try:
Disclosure: Some of the links below are affilate links, meaning, at no additional cost to you, I will earn a commission if you click through and make a purchase.