How Full Should Your Crockpot Be – Frugal Tip
There are all sorts of yummy meals that can be cooked in a crockpot. In fact, many of your own family's favorites may easily be converted into slow cooker meals. I've made anything from spaghetti and lasagna to "baked" chicken in there. One of the problems when you start to experiment with your own recipes though is to figure out how much you should trow in the pot and have it cook effectively. That's what today's frugal tip is all about.
With slow cookers it's important that you don't overfill them or the food won't cook all the way through. At the same time you don't want to under-fill it either or you risk burning the food and the pot.
Ideally you want to aim to fill it 1/2 to 2/3 full with ingredients before you turn it on. Also make sure there is a little cooking liquid in there to prevent burning and sticking. Not going over 2/3 full also helps keep things from overflowing once the meal heats up and starts bubbling away.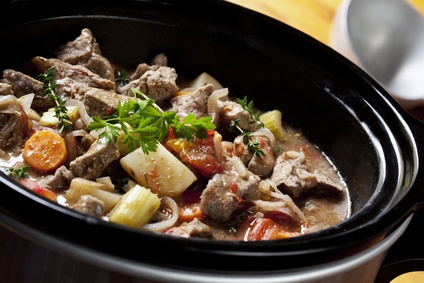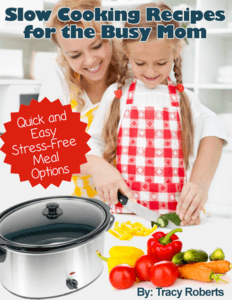 Ready to learn how to get a homemade dinner on the table and still have time to tackle everything on your to do list?
Slow Cooking Recipes for the Busy Mom ebook gives you 30 days of recipes for your crockpot plus shopping lists to make sure you have everything you need on hand for quick & easy stress-free meal planning.
There's even a private Facebook group where we'll be challenging each other to create delicious meals (and share the recipes).
Click now  and order your copy of Slow Cooking Recipes for the Busy Mom: Quick & Easy, Stress-Free Meal Options today!
Disclosure: Some of the links below are affilate links, meaning, at no additional cost to you, I will earn a commission if you click through and make a purchase.