Happy New Year – Resolutions and Word of the Year
It's been a little while since my last full post here. I haven't added anything new to the site since Christmas Eve. To be honest, I needed a bit of a break after the daily Advent Calendar posts. We enjoyed the holidays and the rest of winter break.
This morning though, as we were getting back into our regular weekday rhythm, I missed sitting down and writing. I think it's something I want to do a lot more regularly this year. I'm not committing to a new post, article or recipe every single day, I but I do want to work on something most days.
With that said, let's talk about New Year's Resolutions. I have been making a few and noticed an overall theme with them. My goal for this year is to focus on becoming more disciplined in what I do. What I mean is that I want to establish some good eating, cleaning and working habits and stick to them daily.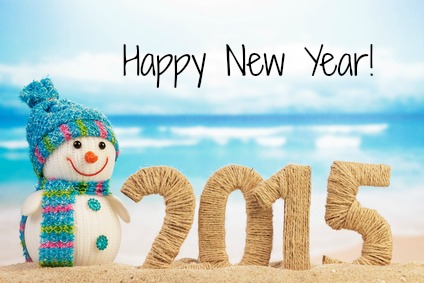 Let's start with the Word of The Year – Discipline
I've been seeing  a lot of people choose a word of the year for 2015 and thought I'd give it a try myself. The idea here is instead of making a lot of resolutions, the focus is on one word.
I chose (as you may have guessed) discipline. I want to get into the habit of doing certain things daily. One of them being blogging more regularly and keeping the Hillbilly Housewife Facebook page updated.  I'm also working on adding pictures to both older and new HBHW recipe posts and sharing them on Pinterest. My overall goal here is to spread the word and introduce more people to the Hillbilly Housewife website. In addition I'd like to create more of a community on the Facebook page. Feel free to stop by and ask a question, share a recipe etc.
The area of my life where I need discipline more than anything though is in the kitchen. I want to get into the habit of fixing healthier foods and eating better. We've also gotten bad about leaving dirty dishes in the sink overnight. I'd like to get back into the habit of cleaning up after we eat and waking up to a clean kitchen and sink.
How about you? Do you have some eating or homemaking resolutions? Feel free to share them as a comment below and maybe we can hold each other accountable.
Last but not least, I made two crafting goals that I think will help me work on becoming an overall more disciplined person. If you've been with me for a while, you know that I knit and also learned to spin on a drop spindle last year. The picture on the about page is me spinning on one of my drop spindles. My spinning goal is to spend 15 minutes each day on my drop spindles. It's working well so far and gives me time to think and mediate as I spin along.
I also have a scrap yarn blanket I've been knitting on. My goal here is to add at least one new square per day and post my progress on Instagram (along with the daily spinning picture). I only use Instagram for knitting and spinning related stuff.
Here's a picture of the sock yarn blanket.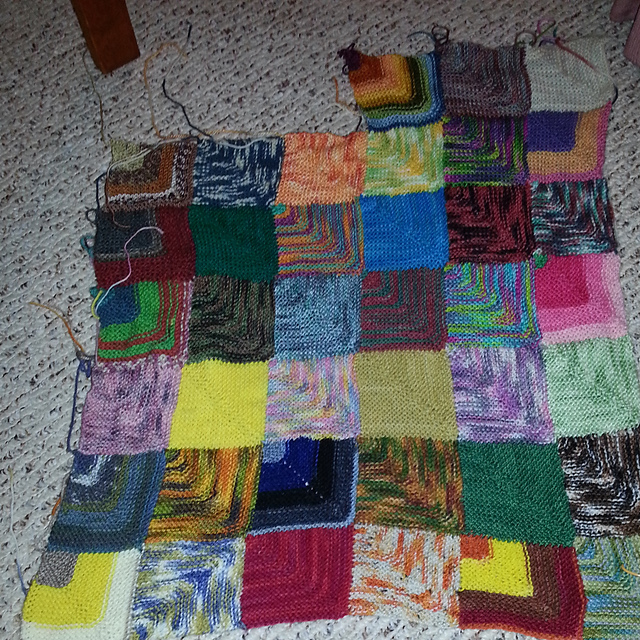 Disclosure: Some of the links below are affilate links, meaning, at no additional cost to you, I will earn a commission if you click through and make a purchase.