Halloween Planning The Easy Way
Halloween is such a fun holiday in our house.  Part of the reason is it's so low-stress.  But that doesn't mean we don't plan at all!
Every year we have to make at least a few decisions:  Do we want to host a party?  Do we want to attend any parties?  Will we all dress up?  Do we make our costumes or buy them?  Do we need or want to change some of the decorations this year?
Even though the stress is lower compared to other holidays, if I don't go over a few basic details, Halloween could come and go without doing any of the things we like.
My friend Tracy Roberts of MomsInABlog.com has come up with a simple little checklist to help plan and organize the Halloween festivities, no matter how big or small, and she wanted to share it with you.  Just click on the link below and it's yours.  Enjoy!
Halloween Planner – Moms In A Blog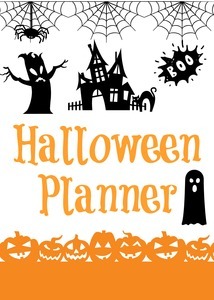 If you need a few more ideas, be sure to read my ideas about creating simple costumes, many without sewing a stitch.  Just click on the link below to read my article:
Three Simple Halloween Costumes Anyone Can Make
Halloween will be here before you know it.  Are you ready?
p.s. If making great Halloween costumes without a lot of fuss appeals to you, perhaps you'd appreciate even more ideas!

Click on to order your very own copy of Homemade Halloween Costumes Made Simple to save money and have fun creating one-of-a-kind costumes for your little ones.

You get everything you need in this comprehensive ebook, including Over 90 Homemade Costume Ideas and the Supplies list for each costume, along with a Description on how to make each costume.

You'll also find ideas for Fun accessories for most costumes, Ideas for siblings costumes, and Last Minute Costume Ideas.

Along with all that, you'll get these bonuses absolutely free:

Fun Halloween Foods For Kids valued at $9.95
Face Painting for Halloween valued at $9.95

Order today and start having fun making your own Halloween costumes!
Disclosure: Some of the links below are affilate links, meaning, at no additional cost to you, I will earn a commission if you click through and make a purchase.