Fudge Brownies
We love these simple brownies around here. They are quick to make and gone just as quickly. Great lunch box food and an easy weeknight dessert. They are also a big hit at bake sales.
First off, don't be tempted to put baking powder or baking soda into this recipe, thinking I have forgotten to list it above. This recipe does not call for any leavening other than the eggs. This is the secret that makes them chewy and fudgy. There is another recipe for Cake Brownies which does call for baking powder, if that's really what you want.
Fudge Brownie Recipe
Ingredients
1 cup melted margarine (2 sticks)
2 cups sugar
4 medium eggs
1/2 teaspoon salt
1/2 cup unsweetened cocoa
1 teaspoon vanilla
1-1/4 cups flour
Instructions
So, first melt your margarine (I do it in the microwave).
Next get out a large bowl and combine the margarine and sugar with a spoon or whisk.
Add all four eggs, and beat the mixture until it is sort of fluffy and emulsified.
Add the salt, cocoa, and vanilla. Stir up really well.
Add the flour. Stir again until the mixture is thick and chocolaty.
Turn the batter into a well oiled 9 by 13-inch pan.
Bake at 350° for 25 to 30 minutes.
Remove from oven and cool before serving. Cut into 32 small squares.
If you like this recipe, take a look at the Homemade Mixes Kindle cookbook. I think you'll love it.
NOTE: These are the richest brownies I have ever eaten. They do not need any frosting; actually, it would just be gilding the lily. They are pretty good with walnuts though. I add 3/4 cup of home cracked black walnuts in season, especially during the holidays. If you do crack black walnuts yourself, be sure to wear gloves while you do it, because they will stain your hands for weeks.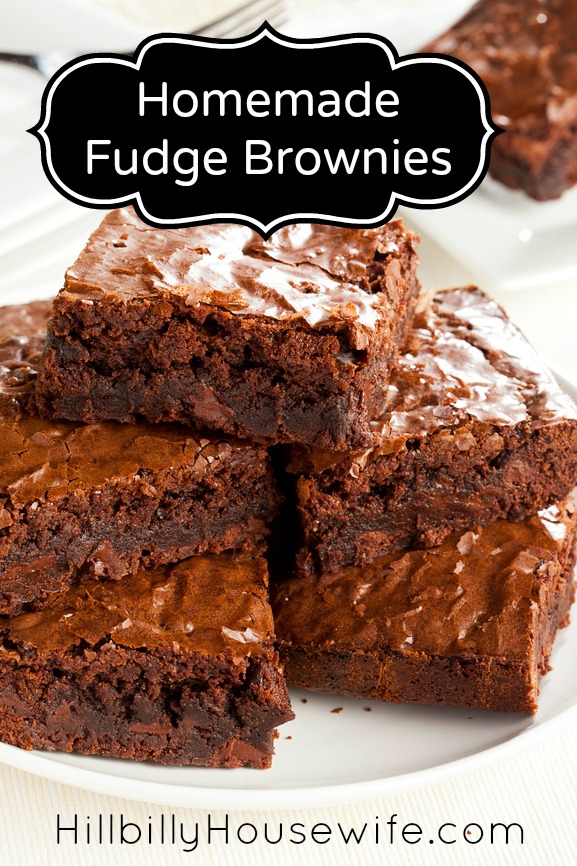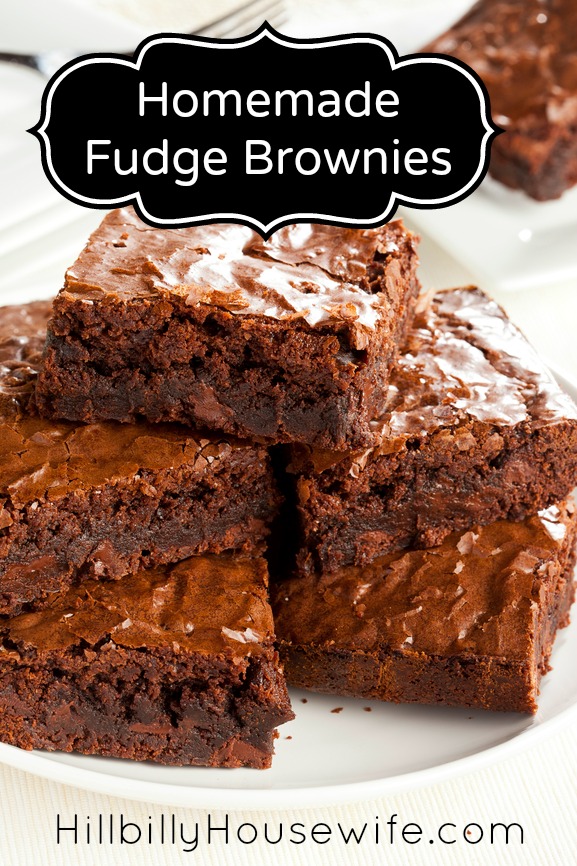 P.S. You can save this recipe to your Pinterest board using the button below (or share it via your favorite social media site). Shares and likes are always much appreciated.
Disclosure: Some of the links below are affilate links, meaning, at no additional cost to you, I will earn a commission if you click through and make a purchase.