Frugal Tip – Skip The Iron
I have a confession to make … I hate ironing and I am terrible at it. I blame it on my mother 😉 She loves to iron and never made us practice growing up. Since I'm terrible at it and don't like to do it, I just don't iron. If I get my ironing board out once a year, it's a lot. That's why I had to smile when I saw this info graphic.
First though, let me share what I do. Since we moved, I don't have a clothes line outside so most things go into the dryer. I do laundry at night when power is less expensive. It also helps keep the house cooler during the day. As soon as the laundry is dry and still very warm, I take it out and either fold it or hang shirts and dresses on hangers. By taking a little time to smooth out any wrinkles, I can skip the ironing. Give it a try.
But let's get back to the info graphic… Casey from Pretty Organized was kind enough to allow me to share it with you here.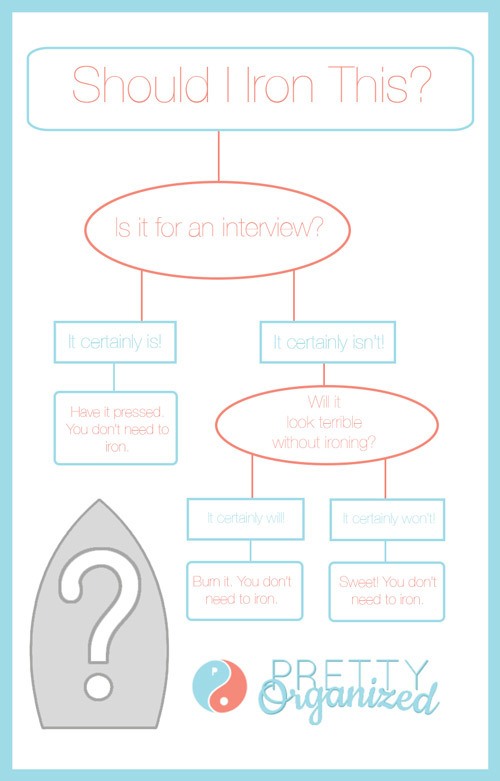 If you're still doing a lot of ironing, consider doing without. It'll save you quite a bit of time and effort. Of course there are things you may need to iron for special occasion or work, but see if you can cut down on your iron load.
Take a minute to check out Pretty Organized for more home organization tips and idea.
Disclosure: Some of the links below are affilate links, meaning, at no additional cost to you, I will earn a commission if you click through and make a purchase.