Free & Frugal Stuff for Summer
We know how much every penny you can save means to your bottom line so we've scoured the internet for some of the free & frugal stuff offered for moms & kids over the summer months.
I've included some freebies as well as some very low-cost, frugal items that we hope will make your Summer just a little more fun and help you answer that familiar call of "Mom, I'm bored!"
Enjoy!

 Some of our Favorites
All free items were "priced" as free as of the writing of this post.
The Homemaker's Mentor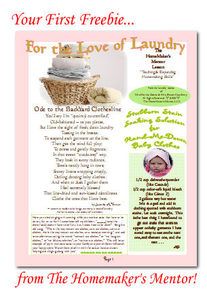 Join the Homemaker's Mentor email list and you'll receive a Summer full of free homemaking lessons & other delightful goodies in your email box (one each week)!
The very first freebie you get immediately upon signing up in For the Love of Laundry~Teaching & Expanding Homemaking Skills.
---
1. Up to 70% off of 1000's of resources Click here to shop the sale!
2. Live Speaker Sessions!
3. 10 FREE Curriculum Resources in Your Virtual Goody Bag worth $40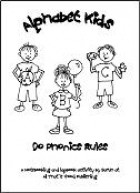 The rules we used for our book came from The Handy English Encoder Decoder by Harvey Bluedorn. It's highly recommend that if you plan to do an exhaustive list of rules that you use this little book or one like it. You can use the tools in this e-book however with any phonics program you have to become more familiar with the rules and make a book for further reference.
Thinking about going gluten free?  Gluten Freedom will help you decide.  The topics in this 46 page ebook include:
Do You Have a Gluten Allergy?
Gluten Sensitivity vs. Celiac Disease vs. Crohn's Disease vs. Irritable Bowel Syndrome
What is a Gluten-Free Diet?
Advantages of a Gluten-Free Diet
Five Steps to Transition into a Gluten-Free Lifestyle
Foods and Products To Avoid
Gluten-Free Food Lists
Gluten-Free Grains
Gluten-Free Fruits & Vegetables
Gluten-Free Grains, Dairy, Meats, Fish, Shellfish & Nuts
Gluten-Free Vegetables
Gluten-Free Food Additives
---
In Store Events
Registered Kids get 2 FREE Games of Bowling every day all summer long.  Valued at over $500 per child!
Welcome to the 2013 Regal Summer Movie Express! Click on the link for a list of participating locations and start dates. Each location will host the Summer Movie Express on Tuesdays & Wednesdays at 10am for nine weeks. Admission is $1 and a portion of the proceeds will benefit the Will Rogers Institute.
Check to see if your Local Theaters (AMC, Cobb, Cinemark, Regal, Muvico, Marquee & Showcase Theaters) are included.
BassPro Shops offers free activities & crafts on Tuesdays, Thursdays, Saturdays & Sundays until July 14, 2013 from Noon -5 pm
Check out their BB Shooting Range, Casting Challenge, Shooting Arcade and Carousel Rides.  They also offer assorted crafts and a Summer Fun Guide
Lowes has Kids Clinics where your kiddos can build a wooden project & get a free apron, goggle, patch & more.  Take a look at the full schedule of upcoming Kids Clinics.
---
Disclosure: Some of the links below are affilate links, meaning, at no additional cost to you, I will earn a commission if you click through and make a purchase.