Easy Homemade Gift Ideas And Other Frugal Gifts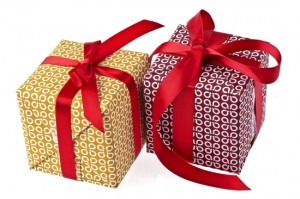 Now that Thanksgiving is behind us, we're all getting serious about Christmas gifts. In the HBHW Club, we've been talking about easy homemade gift ideas as well as some other frugal presents for the past few weeks.
I've compiled our best ideas into a free report for you called the ABCs of Christmas Gift Giving. You'll be able to download the report below and of course you are welcome to share it with family and friends.
I would also like to invite you to join the Hillbilly Housewife Club at www.Hillbillyhousewifeclub.com
Here's the frugal gift idea report – you'll find plenty of ideas for every letter of the alphabet (even x and y). Enjoy!
The ABCs Of Gift Giving (PDF)
Warmly,
Susanne Myers – The Hillbilly Housewife
Disclosure: Some of the links below are affilate links, meaning, at no additional cost to you, I will earn a commission if you click through and make a purchase.