Easy Coffee Cozies Knitting Pattern
I started knitting up these little coffee cup cozies as a way to use up yarn leftover from sock knitting projects. They make cute little gifts and stocking stuffers. I love using them year around for both hot and cold drinks and they are much nicer to hold and look at than the cardboard sleeves you get at your local coffee shop.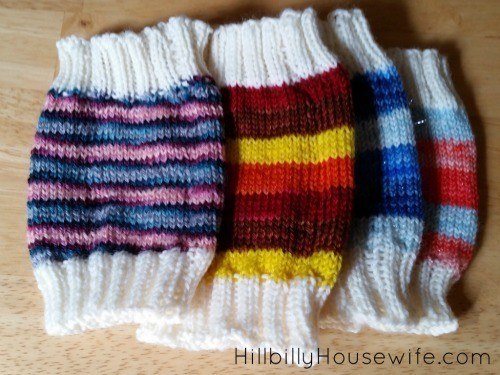 If you know how to knit in the round, cast on, cast off and do a knit 2, purl 2 rib, this will be a quick and easy project. It's also a great thing to try if you're thinking of knitting socks. You'll learn the basics of sock knitting without having to worry about the more complicated bits like heels and toes. Here's how to make them.
Coffee Cozie Pattern
You'll need:
sock yarn scraps
size 2 US (2.5mm) needles *
scissor and tapestry needle for weaving in ends.
Using Long Tail Cast On, cast on 56 stitches and distribute them evenly among 4 of your needles. That's 14 stitches per needle. Join to knit in the round, being careful not to twist your stitches.
Knit in 2×2 rib for 10 rows. This means that you'll knit two stitches, then purl to stitches.
Start knitting each stitch and keep knitting until the coffee cozie is almost tall enough.
Knit 10 more rows in 2×2 rib and bind off. In my example below I used a sewn bind off. It's very easy to do and gives a nice and stretchy bind off. If you're doing a regular bindoff, work it very loosely, or use larger needles to bind off so the top of your coffee cuff doesn't get too tight.
In the examples, I used some plain white sock yarn to knit the rib at the beginning and end of the cuff, but changed to fun colorful sock yarns for the stockinette knit section in the middle.
Weave in your yarn tails and you're done.
* You can use DPNs, or a long circular needle and knit the coffee cozies using the magic loop technique. I prefer to use a set of 5 DPNs at the moment.
I've linked to a few different YouTube videos to help you with the knitting techniques I mentioned. YouTube is a great place to watch and learn all things crafty. I highly recommend it anytime you come across a knitting, crocheting or sewing technique you're not familiar with. Of course stopping by your local yarn shop or knitting group and asking or help is also a good option.
I keep a few of them in my purse to use when I grab a cold drink or pick up a coffee.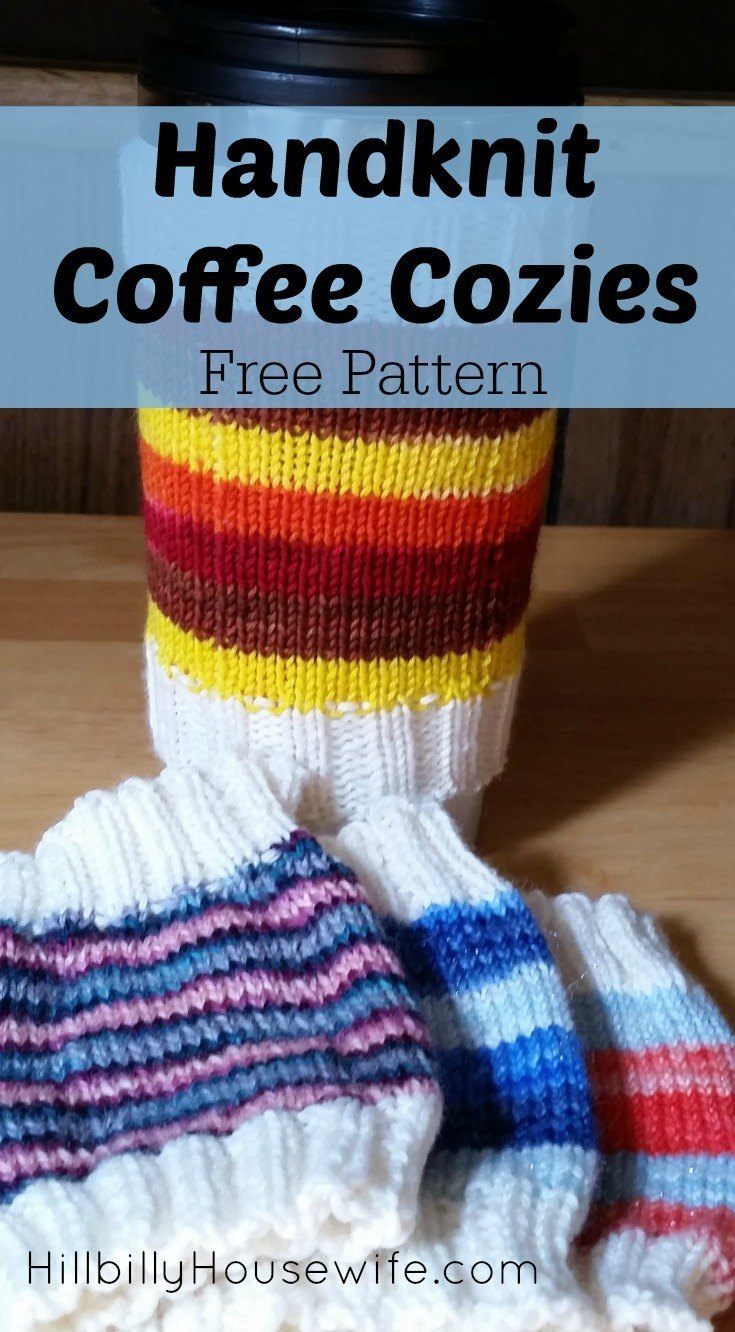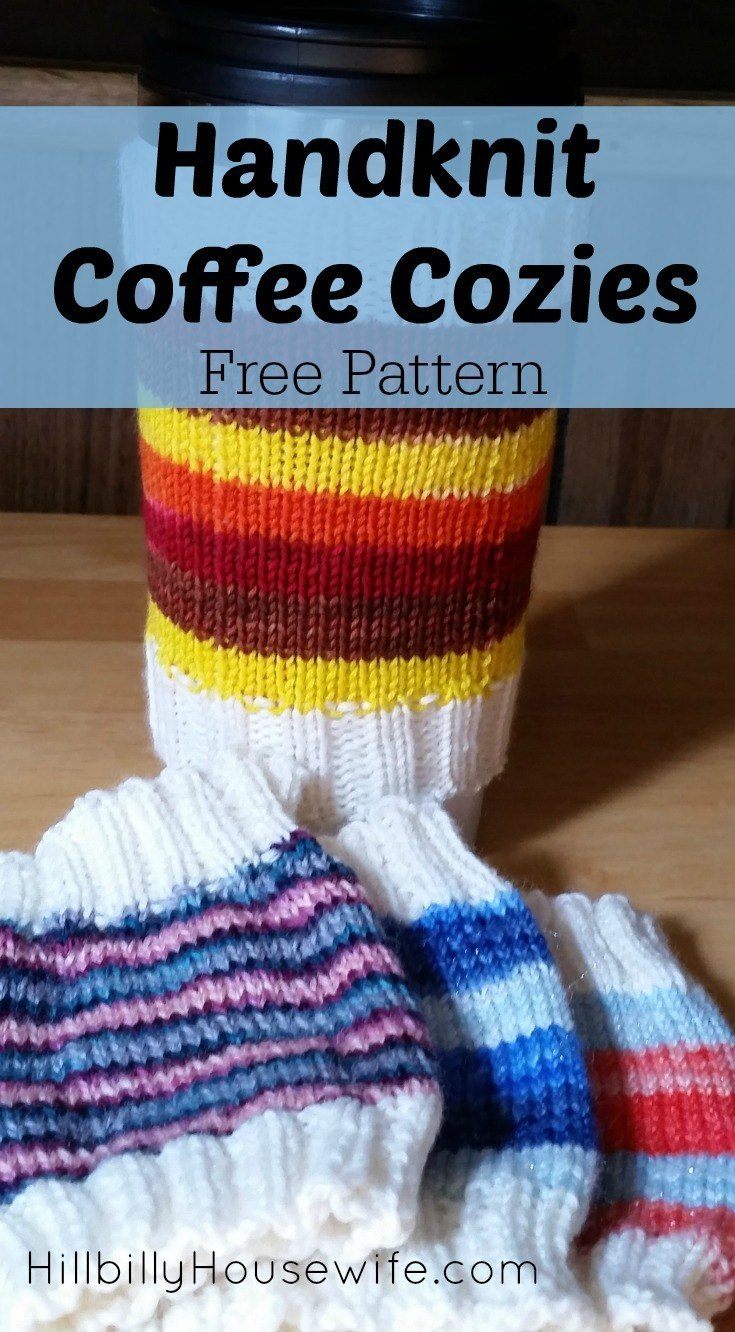 Disclosure: Some of the links below are affilate links, meaning, at no additional cost to you, I will earn a commission if you click through and make a purchase.