Corn Dog Muffins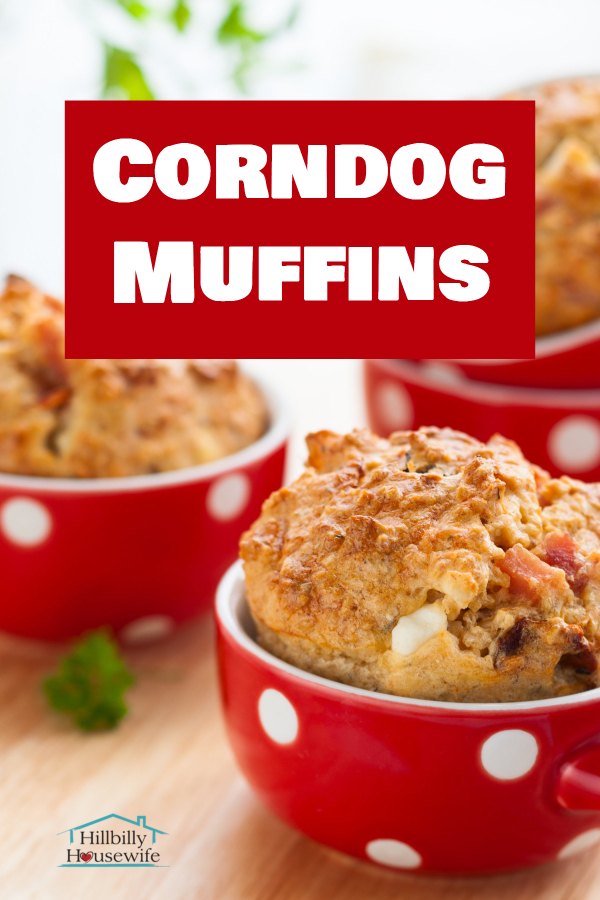 2 (8.5 ounce) packages cornbread mix
2 tablespoons brown sugar
2 eggs
1 1/2 cups milk
1 cup grated Cheddar cheese
4 hot dogs, chop into pieces
Preheat oven to 400 degrees. Lightly grease muffin tins.
Stir together the cornbread mix and the brown sugar in a large bowl. Whisk the eggs and milk in a small bowl until smooth. Fold the eggs and cheese into the dry mixture until moistened. Spoon mixture into muffin tins until 2/3 full. Add 1 hot dog half to each muffin.
Bake in a preheated oven 14 to 18 minutes, or until golden brown.
18 Muffins
I alter this recipe on whatever I have at the time… hotdogs, bacon, and ham. These freeze well.
Submitted by HBHW reader Vickie G.
Here are some tips on how to freeze these muffins. It's a great way to make them ahead of time and then just reheat and server. For even more freezer muffin variety, take a look at this basic freezer muffin recipe and start adding your own favorite add-0ns like fruit, nuts and spices.
Ready for more freezer muffin recipes? Check out my Kindle Cookbook: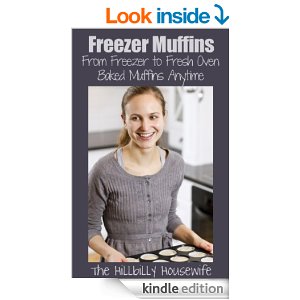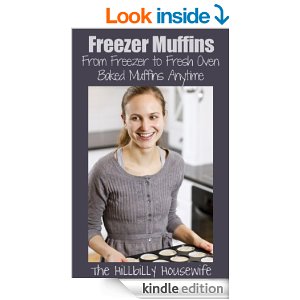 Freezer Muffins – From Freezer To Fresh Oven Baked Muffins 
Starting the morning off with piping hot muffins straight from the oven can make your family very happy.
Some of the recipes you'll find are:
Almost Apple Pie Muffins
Banana Chocolate Chip Muffins
Banana Nut Muffins
Blueberry Mango Muffins Topped with Coconut Streusel
Blueberry Orange Muffins
Chocolate Chocolate Chip Muffins
Cinnamon Apple Oat Bran Muffins
These are great alternatives to cereals or pop tarts on a busy schedule. You can also pack the more savory muffins in brown bag lunches in place of a sandwich for a yummy surprise.
Disclosure: Some of the links below are affilate links, meaning, at no additional cost to you, I will earn a commission if you click through and make a purchase.