COCONUT BALLS
2# Powered Sugar
pinch of salt
14 oz. can sweetened condensed milk
1/2 cup butter
8-12 oz. flaked coconut
12 oz. chocolate chips
2 Tbsp. paraffin wax
1/2 cup chopped pecans (if desired)
Melt butter and add milk. Stir in sugar and salt. Add coconut and pecans; chill, then roll into balls. Insert toothpick into each ball and freeze.Melt chocolate chips and paraffin wax in a double boiler. Dip each ball into the chocolate mixture and sit on wax paper.
I usually make these without the pecans as my husband and I aren't suppose to eat nuts due to medical conditions. These taste just like Mounds candy bar but with milk chocolate instead of the dark chocolate. YUM YUM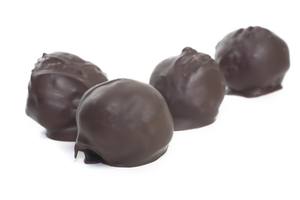 Disclosure: Some of the links below are affilate links, meaning, at no additional cost to you, I will earn a commission if you click through and make a purchase.