Christmas Sausage Cheese Balls
I remember the first time I made these. I had just gotten married and we were invited to a holiday get-together with some friends. I wanted to bring a little snack and my mother-in-law come up with the idea to make these. She showed me how and they've been a holiday staple around here ever since. Be warned, these vanish quickly.
Sausage Cheese Balls
Ingredients
1 lb. Bulk Breakfast Sausage, thawed
2 C. Buttermilk Biscuit Mix
1 C. Monterey Jack Cheese, shredded
1/2 C. Cheddar Cheese, shredded
3 tbsp Milk
Instructions
Turn oven on and preheat at 375 degrees Fahrenheit.
Prepare two cookie sheets by spraying them with non-stick cooking spray.
In a large bowl, combine the sausage, biscuit mix and cheeses. Mix well (using your hands generally works best).
Add the milk; mix well.
Roll the mixture into small balls and place on cookie sheets. Mixture will make about 72 1-inch balls.
Bake for approximately 20 minutes or until balls are golden-brown in color.
Insert holiday colored toothpicks in the balls and serve!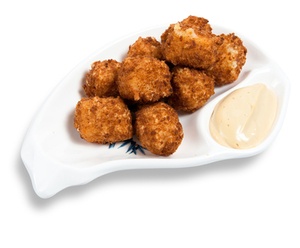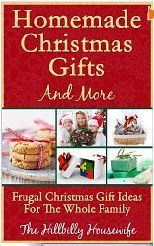 Would you like to steer clear of the holiday shopping crowds? You can with this guide to Homemade Christmas Gifts and More.
Making Homemade Christmas gifts is one way to actually enjoy the process of gift-giving. Not only are homemade gifts and decorations frugal, they're more fun!
We don't have to rush out to the mall to shop for Christmas when we have ideas for creating gifts right at home. Take time to enjoy your holiday season. Click on and download now to start planning your frugal AND fun Christmas.
www.hillbillyhousewife.com/christmasbook
Disclosure: Some of the links below are affilate links, meaning, at no additional cost to you, I will earn a commission if you click through and make a purchase.