Chicken And Dumplings Recipe Please
I'm looking for request:
Would like your recipe for homemade chicken & dumplings please.
From the Hillbilly Housewife:
Here's my Chicken and Dumpling recipe. It takes a little time but is well worth the extra effort.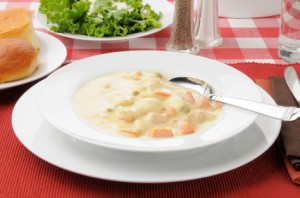 Disclosure: Some of the links below are affilate links, meaning, at no additional cost to you, I will earn a commission if you click through and make a purchase.