Cheese Fritters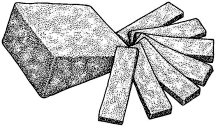 1/2 cup milk
1 tablespoon oil
1 medium egg
1/4 teaspoon salt
1 teaspoon yellow mustard
1 cup flour
1 teaspoon baking powder
1 cup shredded cheese
Oil, shortening, or bacon grease for frying
In a medium sized bowl combine the milk, oil, egg, salt and mustard. Beat it really well, to mix it all up together. Dump in the flour and baking powder. Mix again until the batter is almost smooth, it will be very thick. Finally, stir in the cheese.
The batter may now be prepared two different ways. The first method is to deep fry the fritters. Do this by dropping spoonfuls of the batter into a pot of hot oil, at least 360 degrees. They will cook very quickly, needing to be turned over after about a minute and a half of frying. When uniformly brown, scoop them out of the hot fat with a slotted spoon and drain them on paper towels.
The other method is pan frying, sort of like pancakes. Heat about 2 tablespoons of bacon grease or margarine in a large skillet, over medium high heat. Drop in the fritter batter by large spoonfuls. I usually fry 3 or 4 fritters at a time.
This recipe makes about 12 fritters. They are good with a couple of vegetables for a nice lunch, or summertime supper. Broccoli and sliced tomatoes would go good with Cheese Fritters. This recipe has the official Tommy Seal of approval, so persnickety eaters will likely enjoy this dish. Jamie likes them dipped in spaghetti sauce or ketchup. This recipe serves 6 people as part of a meal, or 3 or 4 people who only want fritters. It is easily doubled for a large family.
Disclosure: Some of the links below are affilate links, meaning, at no additional cost to you, I will earn a commission if you click through and make a purchase.