Cabbage and Beef Stuffed Rolls
I'm looking for a recipe for some baked rolls that contained a ground beef and cabbage filling inside a lovely, soft yeast roll. If I recall correctly, the name looked/sounded German (and my mom's family is originally from Germany), but I can't recall what the name of it was.
Hope you or other readers can help me out!

Thanks,

–Amy H.
From The Hillbilly Housewife
I've eaten these rolls a few times but have never made them myself. The funny thing is that even though I'm from Germany, I never came across these over there, but have eaten them here in the US. I looked around for some recipes and they are known by several different names including cabbage and beef stuffed rolls, stuffed bread rolls, bierocks, german meat turnovers and runza.
All recipes I've seen are fairly similar. You start with some frozen or pre-made bread dough, cook some ground beef, cabbage (sometimes with onion and garlic) and fill them turnover style. Some recipes also call for cheese to be added when filling the rolls. Here's a quick writeup of the recipe.
German Meat Turnovers
Ingredients
1 package frozen white bread dough
1 1/2 pounds ground beef
1 medium head cabbage, shredded
1 onion, finely diced
salt and pepper to taste
vegetable oil
Instructions
Thaw out the bread dough, or make a batch of your own.
Roll it out and cut it into squares.
Preheat the oven to 350F.
Brown the ground beef and season with salt and pepper.Add the cabbage and onion and continue cooking until the veggies are soft.
Place a spoon full of the mixture on each dough square. Fold it over and pinch the sides closed.
Brush each bun with a little oil and place it on a baking sheet.
Bake for 45 to 50 minutes or until the bread is golden brown.
You can fold over the bread squares and bake them turnover style, or fold up the corners and round them off to make more of a traditional roll with a meat filled center.
If you have a different recipe for Amy to try, please share it in the comments below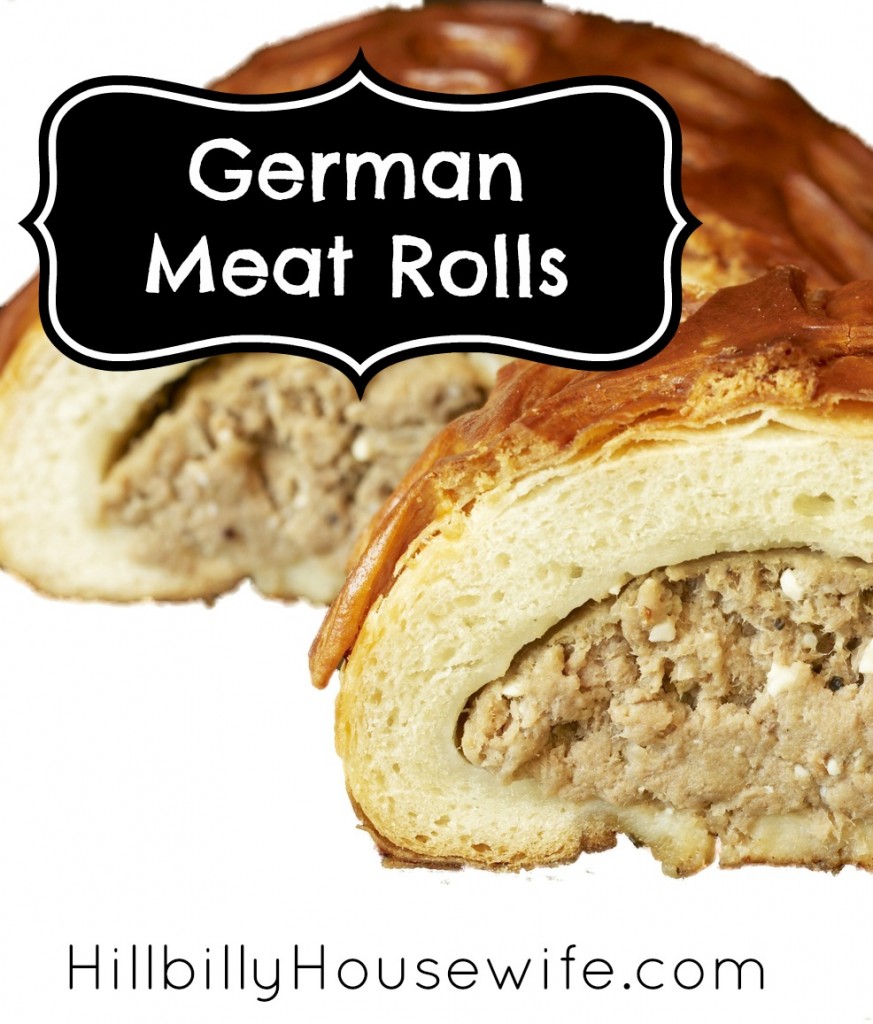 Disclosure: Some of the links below are affilate links, meaning, at no additional cost to you, I will earn a commission if you click through and make a purchase.