Brown Sugar Bread Pudding
2 cups milk
1/2 cup brown sugar
3 medium eggs
1 teaspoon cinnamon
1/2 teaspoon nutmeg (optional)
1/4 teaspoon salt
3 cups soft bread crumbles. Stale bread and heels are fine, just tear them into smallish pieces. I use the remains of homemade whole wheat loaves.
2 to 4 tablespoons margarine
1/2 cup raisins (optional)
In a medium sized bowl, whisk together the milk, brown sugar, eggs, cinnamon, nutmeg and salt. Beat it until the egg is fully incorporated into the milk. Arrange the bread crumbles (and raisins if you are using them) in a well oiled 2-quart sized casserole. Pour the milk and egg mixture over the bread. Using clean hands, sort of press the bread down into the liquid so that it sinks a little bit. Cut the margarine into small bits. Dot them on top of the bread mixture. Bake at 350° for about 45 minutes. A shallow dish will cook faster than a deep dish. Serve warm with whipped topping or ice cream if desired.
This is my favorite bread pudding recipe, very rich and satisfying. It's also a dandy way to use up stale bread which might go moldy in the bread box. Serves about 6.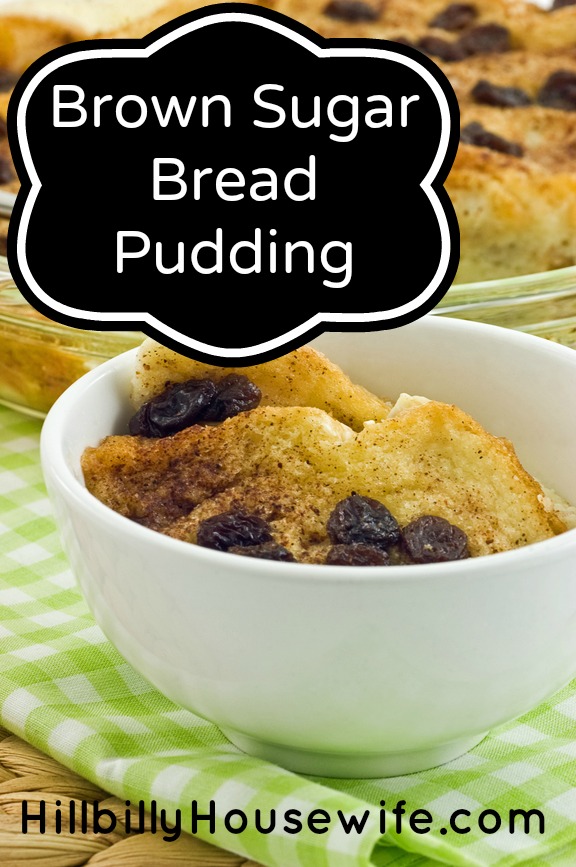 Disclosure: Some of the links below are affilate links, meaning, at no additional cost to you, I will earn a commission if you click through and make a purchase.