Breakfast Ideas To Go For Kids
I'm looking for some ideas for breakfast on the go for the kids. Last year they grabbed a granola bar on their way out the door. This year I'd like to be a little more prepared with homemade stuff. Do you have any ideas for what I could make ahead of time?
From The Hillbilly Housewife
The first thing that comes to mind is muffins. You can bake a whole bunch of them and freeze them. I have quite a few freezer muffin recipes for you to try here. They can be sweet like this Peanut Butter Muffin or savory like this Ham and Cheese Muffin.
Any other good ideas HBHW readers? Share them as a comment below please.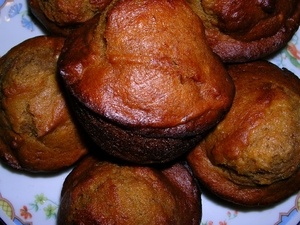 Disclosure: Some of the links below are affilate links, meaning, at no additional cost to you, I will earn a commission if you click through and make a purchase.