Biscuit Recipe
I'm looking for a biscuit recipe like my grandmother in Arkansas used to make. It tasted like a roll rather than a biscuit. She used fresh milk and baked them in a wood stove. Does anyone have this recipe?
From the Hillbilly Housewife:
Take a look at the first comment. Looks like a perfect recipe to try. Thanks so much for sharing.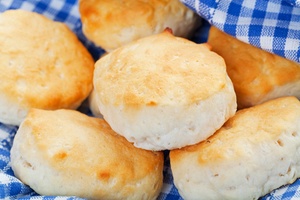 Disclosure: Some of the links below are affilate links, meaning, at no additional cost to you, I will earn a commission if you click through and make a purchase.