Best Gingerbread House Frosting
We tried several recipes for gingerbread house frosting but this one is by far the best. It dries quickly and holds the pieces together very well, that way the candy doesn't "slide" down the sides & roof of the house as you're decorating.
Gingerbread House Frosting:
2 egg whites
3 1/2 c. powdered/confectioners sugar
2 T. lemon juice
Mix egg whites & powdered sugar to form a thick icing: thin with a little lemon juice if necessary. Use icing to glue the house together. Put remaining icing in a pastry bag fitted with a fine tip, and decorate accordingly.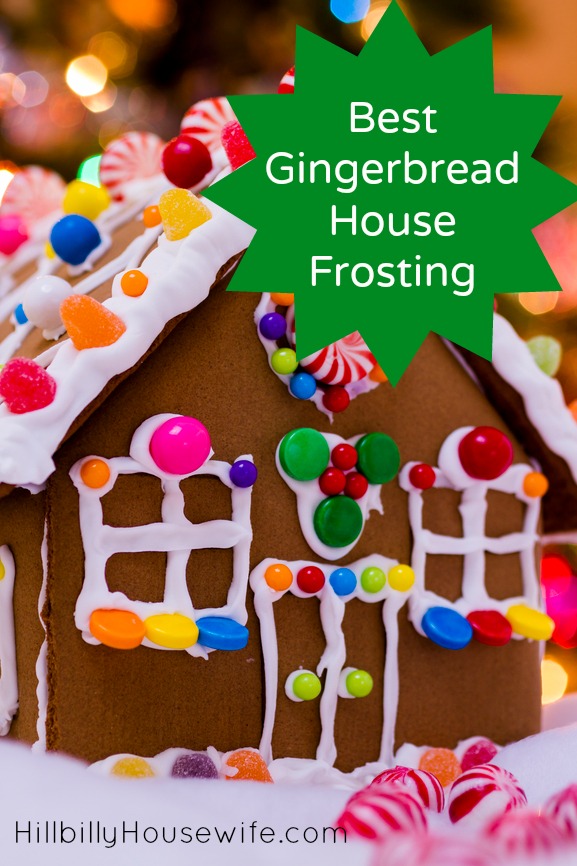 If you need some ideas and recipes for making an entire Gingerbread House from Scratch, check out this post here.
Disclosure: Some of the links below are affilate links, meaning, at no additional cost to you, I will earn a commission if you click through and make a purchase.