Banana Muffin
We go through a lot of bananas around here, but every once in a while, we end up with overripe bananas. They are perfect for baking of course. Banana bread and banana cake are favorites around here, as are these simple banana muffins. They turn out great every time and are both a breakfast and lunch box favorite in this house.
Banana Muffin Recipe
Ingredients
1/4 C and 2 T canola oil
1 C sugar
2 eggs or 4 egg whites
2 large very ripe bananas, mashed
2 C all purpose flour
1 tsp salt
1 tsp baking powder
1/2 tsp baking soda
1 tsp vanilla
1 C buttermilk or yogurt
Instructions
Place the oil and sugar in a large mixing bowl.
Beat with an electric mixer on low speed until fluffy.
Add the eggs and mix until thoroughly mixed in.
Add the bananas and mix until batter is smooth.
In a large bowl blend together the flour, salt, baking powder and baking soda.
Alternating back and forth add the egg mixture and the buttermilk being sure to stir after each addition.
Dry ingredients need to just be moistened so be careful not to over stir.
Add the vanilla and stir slightly.
Preheat oven to 400 degrees.
Spray muffin cups with a non stick cooking spray.
Pour each muffin cup 3/4 full.
Bake 17 minutes or until the tops of the muffins are a golden brown.
For a little spice you can add 1/2 tsp each of cinnamon and nutmeg. This gives these muffins a wonderful taste but also that fresh baked aroma to the kitchen.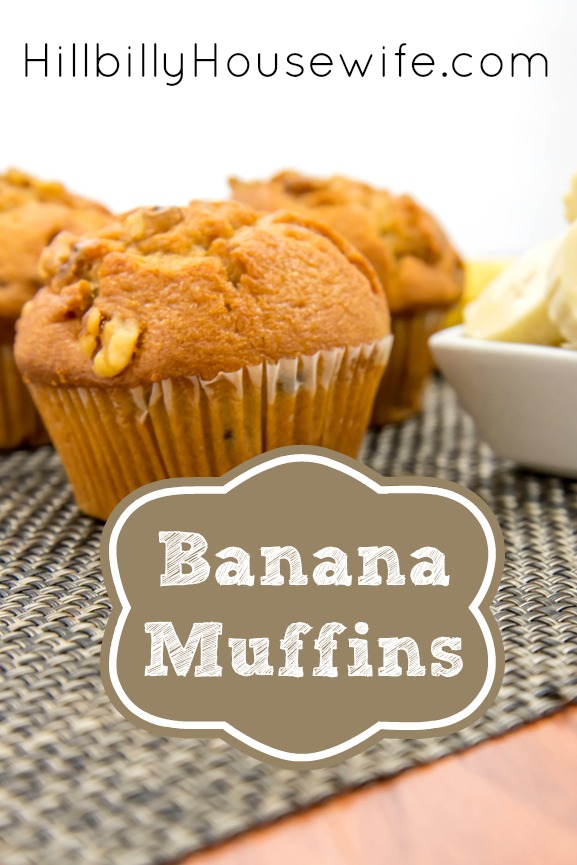 Here are some tips on how to freeze these muffins. It's a great way to make them ahead of time and then just reheat and server.
Muffins are a great way to get the kids to eat more fruit. Here's another delicious recipe for you to try: raspberry muffins.
Disclosure: Some of the links below are affilate links, meaning, at no additional cost to you, I will earn a commission if you click through and make a purchase.