Apple Plum Microwave Butter
I'm looking fora a recipe for apple plum butter that's made in the microwave. It has red plums and a tart apple variety .I believe it also has butter and vanilla as part of the ingredients. I liked making it in the microwave because it made it easier to fix. Does any one have this type of recipe?
Thank you.
From The Hillbilly Housewife
I'm not gonna be much help here. I've made apple butter in the crockpot, but never anything like it in the microwave. I'm hoping there are some HBHW readers out there with a recipe for you. If you have a recipe to share, please leave a comment below.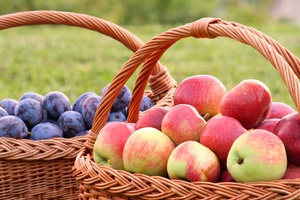 Disclosure: Some of the links below are affilate links, meaning, at no additional cost to you, I will earn a commission if you click through and make a purchase.