Advent Calendar Day 6 – Time To Bake Some Pies
Happy St. Nicolas Day. We just got through having coffee and cake and I gifted my husband and daughter their annual St. Nikolaus socks. It's a tradition with some families in Germany to give hand-knitted socks on December 6th. Up until last year, my dad got a pair each year from my Oma Inge (his Mother-in-Law). I think I want to start picking up that tradition starting next year (someone remind me in late October please).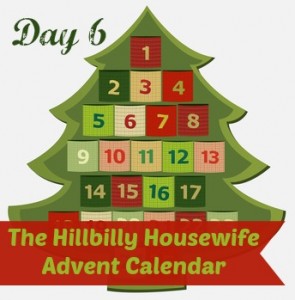 The socks were well loved and I added a chocolate St. Nicolas (or Santa) for my daughter along with a few other chocolates. Everything was well received and we'll all have warm feet this winter.
For today's Advent Calendar treat, I would like to share one of my most popular Kindle cookbooks. It's the Pie Book and it's a free download from Amazon today.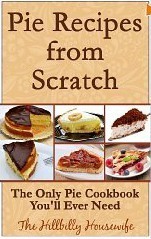 Inside you'll find delicious family favorites like perfect pumpkin pie and our all-american apple pie. In addition, we've included some down-home, old-fashioned pie recipes like Shoo-Fly and Farmhouse lemon pie.
Not only is this a wonderful resource for your Fall & Holiday baking needs it is also a treasure trove of pie recipes for everday baking and eating.
We've also included helpful tips for making your own flaky pie crust as well as frequently asked questions section that will help you figure out what you can do when your pie doesn't quite turn out the way you wanted it to.
Click on here and download your copy today and you'll be baking Blue Ribbon worthy pies before you know it!
Happy Baking!
Let me know in the comments below what your favorite type of pie is.
Disclosure: Some of the links below are affilate links, meaning, at no additional cost to you, I will earn a commission if you click through and make a purchase.