Advent Calendar Day 23 – Breakfast Casseroles On Christmas Morning
How do you start your Christmas morning? We usually get up, make some coffee and stick a Breakfast casserole in the oven to bake while we open one or two presents.
By the time breakfast is ready, we're usually ready for a break and sit down to eat before getting back to reading cards and of course watch our daughter open a few more things. We like to take our time and open things one thing at a time.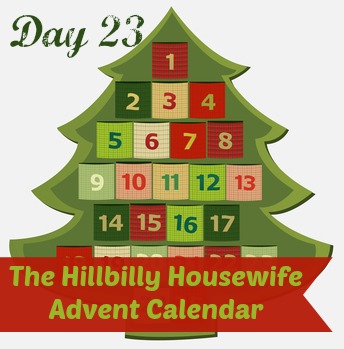 When our daughter was little, we would let her unpack and play with each toy for a bit before moving on to the next. We've always had a great time doing that. It's a nice way to spend time together Christmas morning.
Speaking of making memories and what truly makes Christmas special, my friend Faydra wrote a post for us that I just published this morning. It's called "Things I wish I knew about Christmas when I was raising my children". Its a great post. Please take a moment to read it and if you're so inclined, share it on Facebook, Twitter or Pinterest.
Let's get back to breakfast for a minute though. If you're looking for something quick, easy and delicious to fix Christmas morning (or any morning for that matter (or even a quick weeknight dinner), I have a treat for you. For today's Advent Calendar Treat, I'd like to give you my Breakfast Casseroles Kindle book. It's a free download on Amazon.
Enjoy and if you make one of the recipes Christmas morning, please come back and leave me a comment. I'd love to hear how you and your family liked it.
Inside you'll find 35 recipes your family will love including:
Ham, Hash Brown and Cheese Breakfast Casserole
Sausage Breakfast Casserole
French Toast Breakfast Casserole
Sugar Free French Toast Breakfast Casserole
French Toast Breakfast Casserole – Syrup on the Bottom Version
Apples and Raisins French Toast Breakfast Casserole
Peach French Toast Breakfast Casserole
Sunday Morning Breakfast Casserole
Cheese Grits Breakfast Casserole
Spinach and Cheese Breakfast Casserole
All-in-One Breakfast Casserole
What a perfect way to start your morning. Get Breakfast Casseroles – 35 Recipes for Everyday & Special Occasions today.
Disclosure: Some of the links below are affilate links, meaning, at no additional cost to you, I will earn a commission if you click through and make a purchase.