Advent Calendar Day 22 – Let's Dip
I've gotta tell you… I'm getting excited about Christmas. A good chunk of the presents got wrapped yesterday and this morning I promised my daughter we could go to the store to get ingredients to make two different types of fudge. She's busy right now combing through Pinterest to find two recipes she wants to try. I'll let you know how they turn out.
Other than that, we're taking it easy today. I'm going to clean most of the house and finish wrapping the presents that are here so far. Amazon is supposed to get a few more to us by Wednesday. How about you? Are you staying on top of things, or starting to get stressed out?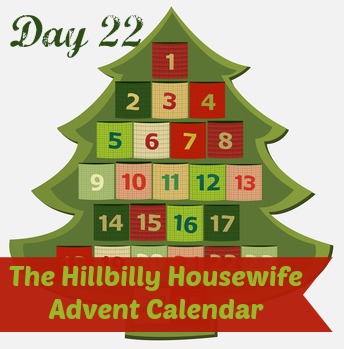 My big goal for this year is to have a calm and enjoyable Christmas. I don't want to race from obligation to obligation, fixing food in between. I'll let you know how it goes.
One thing we're doing is keeping the food simple. We're having cookies and fudge for dessert, Pizza on Christmas Eve and a ham with a few fixings for Christmas Day.
I will however be fixing some yummy dips to snack on in between. They are also great if you are asked to bring something to a Holiday Party and aren't sure what to do. Most dips are quick, easy and the ingredients won't cost you an arm and a leg. Easy cleanup too.
If that sounds like a good idea to you, I have a treat for you today. My Best Dip Recipes – one of my newer Kindle cookbooks is a free download on Amazon today.
Tasty dips are a great way to please a crowd or to serve company. They also come in handy when you have a hungry family and dinner not quite ready yet.
Many of the dips in this book use ingredients commonly found in your refrigerator so if you have unexpected guest you can whip up something quick and easy.
Make them as a treat for your family, to entertain company or to take to a potluck. Dips and a few veggies or chips are always a welcome addition to the table.
I hope you enjoy these recipes as much as we do in our home.
http://www.hillbillyhousewife.com/dips – Free On Amazon
Disclosure: Some of the links below are affilate links, meaning, at no additional cost to you, I will earn a commission if you click through and make a purchase.