Advent Calendar Day 21 – A Little Healthy Fare
We've been making and eating Christmas cookies and fudge the past few days. And looking at my Christmas menu, we're not exactly living healthy right now. Of course that's ok, it's the Holidays. I do plan to cook and eat a lot healthier starting a few days after Christmas and may try to sneak in a few more healthy meals between now and then.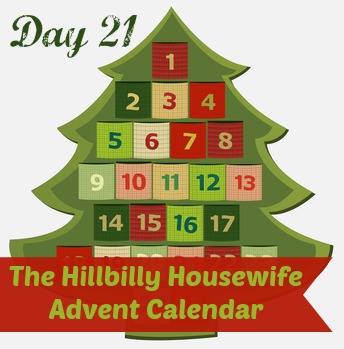 It's much easier to justify those cookies I snack on at night, if I had a healthy breakfast and lunch that day. Are you with me?
If so, today's Advent Calendar treat is for you. I'd like to share my Healthy Mix and match meals with you at half price. Just use coupon code "ADVENT" during checkout.
And in case you missed one of the other eBooks from the advent calendar, they are still available at the 50% discount as well… but it won't last until after Christmas.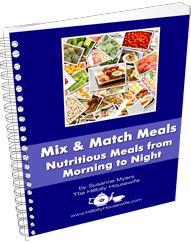 Is your busy lifestyle making it harder and harder to create healthy meals for your family? How would you like to be able to plan a day's worth of meals without juggling a pile of recipes or cookbooks?
I have great news – you can! Healthy menu planning just got easier with this great little resource: Mix & Match Healthy Meals – Nutritious Meals From Morning To Night
When you're trying to keep up with a busy family, it's just so easy to run through the drive-thru or pick up something pre-packaged to throw in the microwave. Yes, it's quick, but at what cost? Lots of money and little nutrition.
With this easy to follow guide, you'll be able to Mix & Match Meals to make for your family right at home. Along with the recipes, we also include lots of planning sheets to help you choose and organize your menus for the day.
Click on and buy your copy today to start feeding your family nutritious meals from morning to night.
http://www.hillbillyhousewife.com/ebooks/healthymeal.htm
Don't forget to use the "ADVENT" coupon code.
Disclosure: Some of the links below are affilate links, meaning, at no additional cost to you, I will earn a commission if you click through and make a purchase.