Advent Calendar Day 20 – Homemade Bread Warm From The Oven
We had one of my favorite simple dinners last night. I roasted a chicken and made a loaf of homemade bread. I got the last of the lettuce from the garden and dinner was done. And it was delicious. There's just something about adding warm bread fresh from the oven to make any meal special.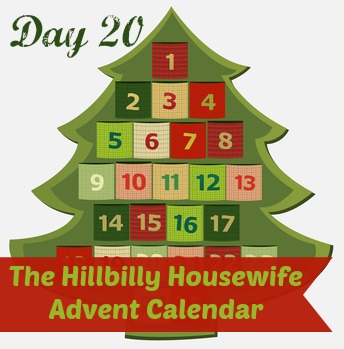 Give it a try. Whip up some homemade biscuits tonight, make a cornbread to go with that chili or bake your first loaf of homemade bread. I'm sure you'll be hooked.
"Fresh Out Of The Oven, Buttered and Gone"
There's nothing more scrumptious than a warm piece of homemade bread fresh out of the oven. And with these 35 recipes, you'll have more than just the basic bread to delight your taste buds. From chocolate chip pumpkin to banana to potato, there's a wide variety of flavorful recipes to choose from.
Use them as a tasty breakfast treat or turn a simple soup or stew into a tasty and filling dinner with the addition of baked goods still warm from the oven.
Homemade bread is a staple in my frugal household and I'm sure it will become one in your as well.
Here are the some of the recipes you'll find inside:
No Knead Dill Bread
White Bread
Easy No Knead Bread
One Hour Homemade Bread
Amish Bread
Homemade Cinnamon Bread
Banana Apple Bread
Five Ingredient Homemade Bread
Homemade Beer Bread
Wheat Bread
Easy Homemade Banana Bread
Download the Homemade Breads Kindle Cookbook free on Amazon today. 
Disclosure: Some of the links below are affilate links, meaning, at no additional cost to you, I will earn a commission if you click through and make a purchase.