Advent Calendar Day 19 – We All Scream For Ice Cream
I scream, you scream, we all scream for ice cream.
When my daughter started kindergarten, she learned this from a friend and we ended up hearing constantly for months. Whenever we asked her what she wanted to for snack, dinner, breakfast , you name it … we got the above… screamed out loud of course. It made such an impression, I think about it any time we have ice cream now.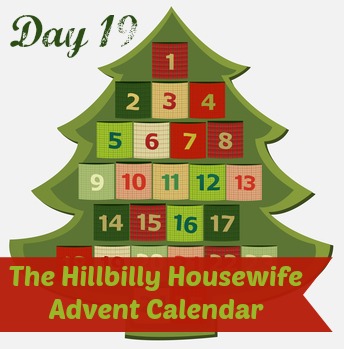 We're getting down to the wire for Christmas and are all making our Christmas Eve and Christmas Day menus. One thing we haven't really covered over the past few weeks has been desserts. I shared my pie recipe cookbook with you earlier this month, but that's been about it.
How about some homemade ice cream? If you have an ice cream maker, this is a no-brainer, but the good news is you don't even need one to make homemade ice cream and other fun frozen desserts. I'll show you how in my Homeamde Ice Cream Cookbook.
Use coupon code "ADVENT" to get it at half-price.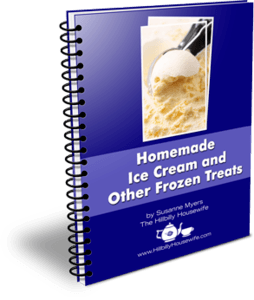 For lots of delicious homemade ice cream recipes, grab a copy of my ebook  Homemade Ice Cream and Other Frozen Treats right here.
You'll find instructions for making ice cream – with and without an ice cream maker – as well as 100 delicious recipes for a wide variety of ice cream, frozen yogurt, sorbet, sherbet and even homemade popsicles.
Click on and Get your copy today! – Don't forget to use your "ADVENT" coupon code.
Disclosure: Some of the links below are affilate links, meaning, at no additional cost to you, I will earn a commission if you click through and make a purchase.