Advent Calendar Day 16 – Homemade Mixes
One of my favorite gifts to give to friends, teachers and the likes is homemade mixes in a jar. They are easy to customize for each person and always well received. A few years ago when I was working an office job, I made instant potato soup mix in jars and gave them to my coworkers. They kept the soup mix in their desk and had a quick lunch or snack they could fix in the break room. They were well received and I got refill requests throughout the year.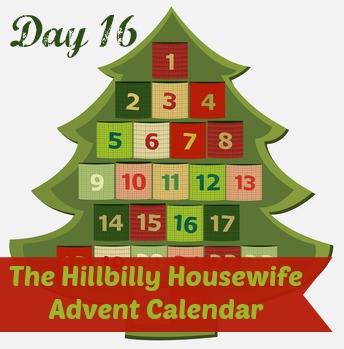 For today's advent treat, I'd like to share my Homemade Mixes Kindle Cookbook with you. It's a free download on Amazon. Browse through it and see if you get some ideas for quick and inexpensive gifts in a jar. And remember to use it throughout the year.  Not only will you save by not buying convenience foods, these mixes are also better for you since there are no added preservative and you know exactly what's going in them.
Homemade Mixes – Make It Yourself and Save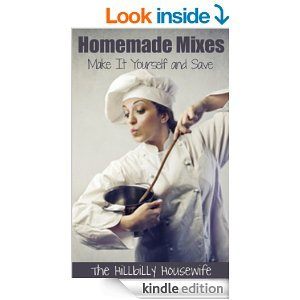 Making your own mix from scratch rather than buying it in the store not only saves you money but also saves you from all the additives and preservatives that are put in the foods we buy. The recipes include:
Apple Pie Spice Mix
Basic Muffin Mix
Brownie Mix
Caribbean Jerk Seasoning
Chocolate Chip Cookie Mix
Corn Bread Mix
Cream of Soup Mix
Fajita Seasoning
Fish Fry Coating Mix
Fruited Oatmeal Mix
Homemade Taco Seasoning Mix
Homemade Vanilla Chai Tea Mix
http://amzn.to/133dUa4 – Free Kindle Download 
Today's Question
We all have some go-to little inexpensive gift ideas…things we make or buy and keep on hand for last minute gift giving to that neighbor that stops by or the wonderful mail person who's been delivering all those boxes and Christmas cards for the past weeks with a smile on their face. What do you give these people? Let's share some quick and inexpensive last minute gift ideas.
Disclosure: Some of the links below are affilate links, meaning, at no additional cost to you, I will earn a commission if you click through and make a purchase.