Advent Calendar Day 12 – Time For Some Chili
It's getting cold down here in Dixie. Today I had to scratch ice from the windshield for the first time before taking my daughter to school. The cold weather has me adding more and more soups and stews to our weekly meal plans.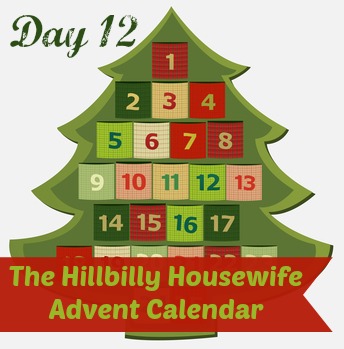 Something that's making a regular appearance these days is Chili. I mix it up by fixing it in the slowcooker one week and on the stove the next. I'm making chili with ground beef, stew meat, chicken, turkey and vegetarian versions. With so many different recipes to choose from, we never get tired of eating it.
As today's Advent Calendar treat, I would like to share my Kindle Cookbook of Chili recipes with you. It's a free download on Amazon.
Chili is an easy and versatile dish. You can make it with all different kinds of meat such as beef, turkey, chicken or venison. You can also make it with or without beans.
You can also make it as spicy as you like. In other words, it's a simple recipe that you can tweak to your liking.
Here are some of the recipes you'll find inside:
Kid Friendly Chili
One Pot Chili
Fast and Easy Chili
Crock Pot Chili
Quick and Easy White Chili
Corn and Black Bean Chili
No Tomato Crock Pot Chili
No Beans and Tomatoes Chili
No Bean Chili Recipe
No Bean Meat Lover's Chili
Cheap and Easy Crockpot Chili
Download the Chili Cookbook to your Kindle, computer, tablet or smart phone.
Let's Talk About Chili
My question for you today is what type of chili do you like best? Leave me a comment below.
Disclosure: Some of the links below are affilate links, meaning, at no additional cost to you, I will earn a commission if you click through and make a purchase.