A Potluck Thanksgiving – Frugal Tip
Do you want to know my biggest secret to a successful Thanksgiving dinner that doesn't cost and arm and a leg? It also happens to keep me from stressing out and spending 3 days in the kitchen. Best of all, it's a lot of fun for everyone involved… it's a Potluck Thanksgiving.
I have spend quite a few years cooking every single thing on the dinner table myself and know how overwhelming and exhausting it can be. By the time everything was ready, I'd be too tired to eat or enjoy it. Instead here's what we've been doing for the last couple of years…
Celebrate Big
Start by getting a group of people together for Thanksgiving Dinner. This could be family, friends or even neighbors or coworkers. Ask everyone to bring a dish to dinner.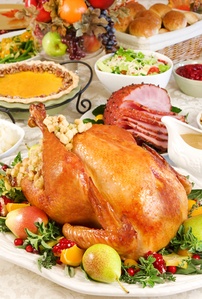 Coordinate Dishes
Once you have your guest list, get in touch with everyone and figure out who will bring what. I find it easiest to cook the turkey myself if I'm hosting at my house. Just make sure there's a nice variety of foods and don't forget about dessert. Most importantly though, don't feel like you have to do a lot of cooking. Focus on one or two things and let everyone else bring the rest.
Set The Table And Enjoy
Use all the extra time you're saving to set a nice table and get the house ready for your guests. Don't forget to have plenty of counter space for all the potluck style dishes.
Set back, relax and enjoy a wonderful Thanksgiving day with loved ones.
The Hillbilly Housewife Thanksgiving Planner
Don't run around like a chicken (or should that be turkey?) with its head cut off on Thanksgiving morning. The Hillbilly Housewife's Thanksgiving Planner will help you plan ahead and stay on top of things so you can actually enjoy Thanksgiving with your family & friends.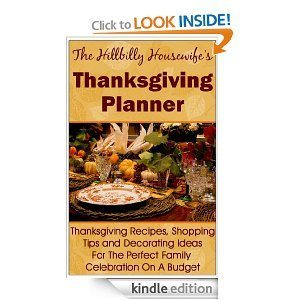 If you take a quick minute to read the first chapter you'll realize how easy your Thanksgiving celebration will be. There are plenty of tips and ideas to make sure this year's feast doesn't stretch your budget to the breaking point, too.
There are also 2 bonuses tucked inside: A printable planner & checklist and all of the recipes in a printable pdf file.
http://www.amazon.com/The-Hillbilly-Housewifes-Thanksgiving-Planner-ebook/dp/B00A81OQ56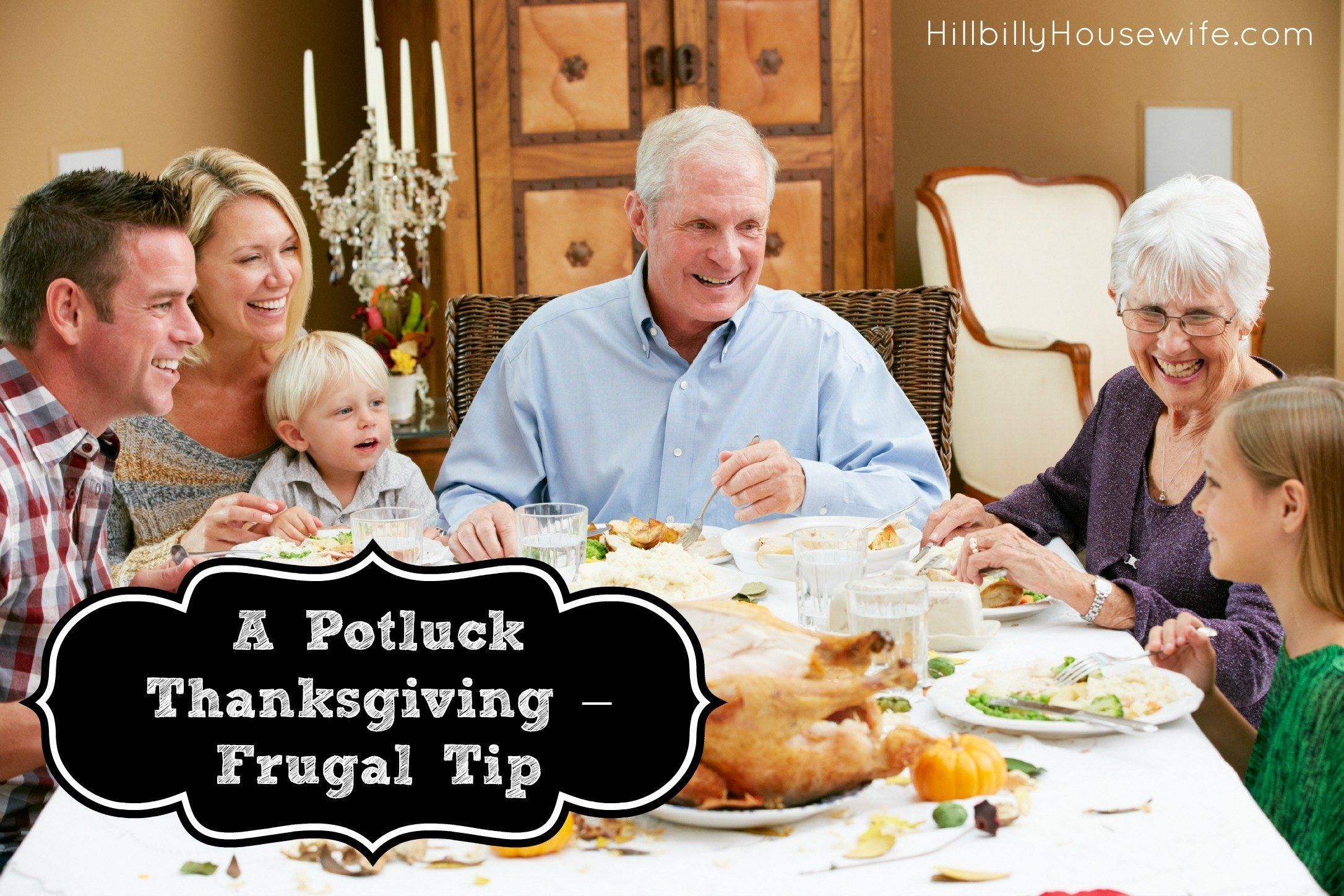 Disclosure: Some of the links below are affilate links, meaning, at no additional cost to you, I will earn a commission if you click through and make a purchase.