Any tips on home hair coloring? How do I do the back of my head?
The Hillbilly Housewife Recommends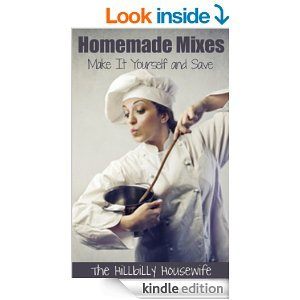 Homemade Mixes – Make It Yourself and Save
Making your own mix from scratch rather than buying it in the store not only saves you money but also saves you from all the additives and preservatives that are put in the foods we buy.
Find out how easy it is to make your own seasonings, baking mixes, beverage mixes and more in this HBHW Kindle Cookbook.
 The recipes include:
Apple Pie Spice Mix
Basic Muffin Mix
Brownie Mix
Caribbean Jerk Seasoning
Chocolate Chip Cookie Mix
Corn Bread Mix
Cream of Soup Mix
Fajita Seasoning
Fish Fry Coating Mix
Fruited Oatmeal Mix
Homemade Taco Seasoning Mix
Homemade Vanilla Chai Tea Mix
Articles From The Hillbilly Housewife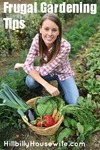 Are you planting a garden this fall? Whether you're a veggie growing pro, or new to gardening, you'll appreciate the tips below. Getting a garden started can be quite expensive which defeats the main reason most of us a growing a garden – to safe on food cost. Take a moment to read through the […]