Old Fashioned Seven Minute Frosting
Disclosure: Some of the links below are affilate links, meaning, at no additional cost to you, I will earn a commission if you click through and make a purchase.
A easy to make and very good frosting is:
Seven Minute Frosting
1 1/2 cups sugar
1/2 cold water
2 egg whites ( the yolks can be added to scrambled eggs)
2 tsp light corn syrup of 1/4 tsp cream of tartar
1 tsp vanilla
The recipe calls for a double boiler, but I don't have one. I improvise by sitting a bowl over a sauce pan of boiling water and it works fine.
Combine everything but the vanilla in bowl, beat until blended with hand mixer, place over boiling water, water should not touch the bowl .
Cook about seven minutes beating constantly on high speed.
Remove from heat and add vanilla and continue beating 2-3 minutes until of spreading consistency.
This will frost a two layer 9 inch cake. Coloring can be added for special occasions, a drop of mint flavoring and green color for a St. Patricks day cake is always a hit. A creative person can think of many variations, such as sprinkling with coconut, or chopped nuts, crushed peppermint stick candy, etc. My mother always used this frosting for my Birthday cake and decorated it with the little red hot candies.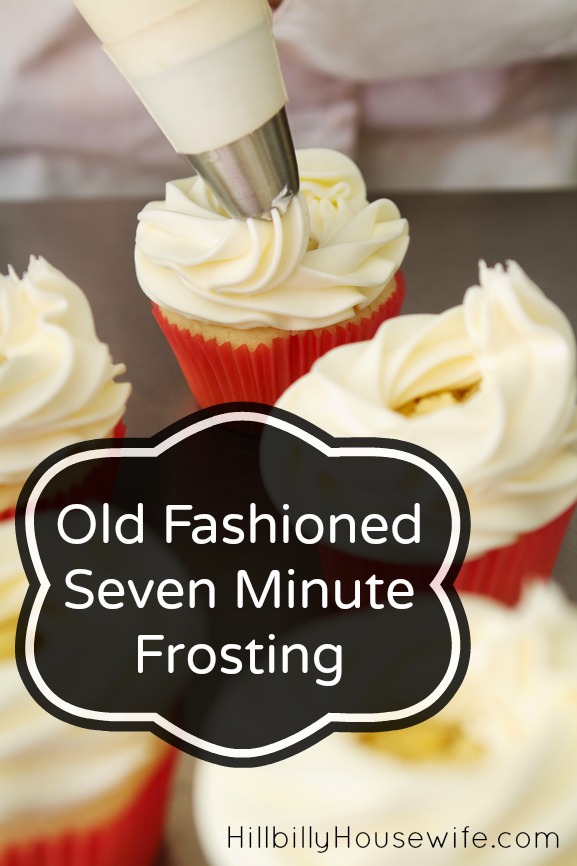 Submitted by a HBHW reader