MOST POPULAR RECIPES:
And having food and raiment let us be therewith content.
Tuna Cheese Puff
Click to Print This Recipe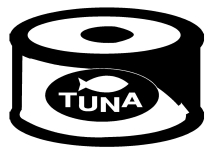 8 slices white bread firm or whole wheat bread (homemade is fine)
1 6 1/2-ounce can tuna drained and flaked
4 slices cheddar cheese process or American cheese
2 tablespoons margarine softened
1/2 teaspoon dry mustard
1/4 teaspoon salt
1/8 teaspoon black pepper freshly ground
1/2 teaspoon paprika
1 tablespoon parsley minced
2 eggs lightly beaten
1 cup milk
Grease an 8-inch square baking dish. Place 4 bread slices in bottom of dish; layer tuna over bread. Cover with cheese. Spread both sides of remaining bread slices with margarine; place over cheese. Combine remaining ingredients; pour over bread slices. Let stand at least 15 minutes. Bake in a preheated 350° F oven for 45 to 50 minutes. Cut into squares.