Sites of Note: The Sunny Patch
This week's Site of Note is The Sunny Patch. Tonia runs the site and calls it her homeschooling journal. She started it in 2007 when her daughter was just 3 years old. Although raised in the States she now happily residing with my husband, daughter, beagle, and in-laws in Quebec!
She's got a great How To post on creating jarred minced garlic.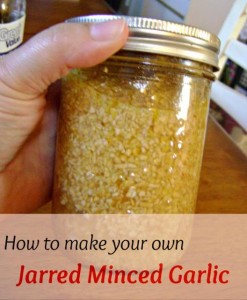 The ingredients are simple and it's easy to put together.
She's also got a nice post about creating your own easy to cook breakfast sausage. Who needs store bought brands when you can put it together yourself?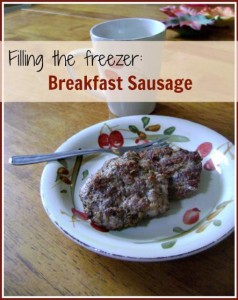 Making your own quick breakfast sausage is such an easy thing to do! You don't have to be concerned about fillers and hard-to-pronounce ingredients. And it's versatile – just change a few seasonings and you have a different flavor.
A Big Thank You to Tonia for sharing her posts with us!
Do you have a Site of Note you'd like to share with us? Please let us know in the comments below and perhaps we'll highlight them in a upcoming post
Disclosure: Some of the links below are affilate links, meaning, at no additional cost to you, I will earn a commission if you click through and make a purchase.