Sites Of Note: Living On a Dime
This week's Site of Note is Living On A Dime. If you've been a reader for a while you already know about Tawra and Jill, but I thought they deserved to be spotlighted in this new feature as well.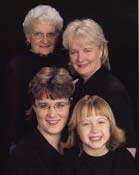 Everything started when Tawra wrote her first cookbook originally called "Not Just Beans". You can read more about how everything started, how cooking and living frugally helped Tawra pay of a mountain of debt while keeping her sanity during pregnancy bed-rest. The original book is still available but has been renamed Dining On a Dime. It's a great resource that I highly recommend.
Even though Tawra freely admits that beans aren't one of her favorites, they have quite a few yummy bean dishes on their site.
The one that caught my eye is the Glorified Beans and Franks. It's quick, cheap and very kid-friendly.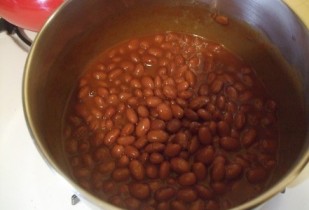 A big Thank you to Tawra from Living On A Dime for creating such a wonderful frugal resource. Take a moment to check out their site and while you're there, sign up for their free newsletter.
Do you have a Site of Note you'd like to share with us?  Please let us know in the comments below and perhaps we'll highlight them in a upcoming post
Disclosure: Some of the links below are affilate links, meaning, at no additional cost to you, I will earn a commission if you click through and make a purchase.