Hillbilly Goulash, Pizza and Frugal Furniture Shopping – HBHW Newsletter
August 5th 2008
Editorial
We've made it through another hot week around here. Our daughter has enjoyed the water park and the neighbor pool tremendously. If it was up to her she would spend all day in the water… and who could blame her with temperatures between 97 and 100 F.
Yesterday was comparatively cool with a high around 94 F. We took advantage of these cooler temperatures and cut the grass, trimmed some branches from our trees and other yard work. I'm glad we got it done, but I'm not anxious to do any more yard work in this heat.
I'm also excited about how well twitter is working out. Almost 400 of you already joined me and so far the feedback has been great. If you twitter, and haven't already done so, take a moment to follow me at http://twitter.com/hbhw.
That's it for this week. As always, I welcome your comments and suggestions. Feel free to email me at susanne@hillbillyhousewife.com
Warm Regards,
Susanne – The Hillbilly Housewife
Sponsor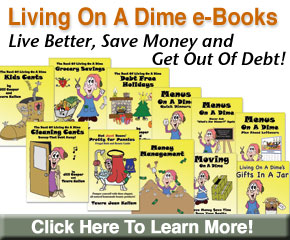 Grab yours at www.hillbillyhousewife.com/livingonadime.htm
Inspirational Quote
"Sometimes we stare so long at a door that is closing, that we see too late the one that is open."
- Alexander Graham Bell
Reader Questions
In reading your site, I see lots of great tips. However, my husband is a very picky eater. He will not eat beans, vegetables, and a lot of fruits. To top that off, he is also highly allergic to any and all dairy foods. He literally exists off of some type of meat and fried potatoes at every meal. If I told him I was serving Ramen noodles and veggies for dinner that would not fly. He is a big guy and eats a LOT.
Is it possible to feed your family (in my case hubby) economically while still buying so much meat? I want this to work but I don't know if my husband would ever agree to a meal without meat. Thanks for any help. – Fredia
Fredia, I see your dilemma, but have a few ideas that will save you and will keep your husband happy. The problem is that meat is pretty expensive, so you will always want to work on cutting back on it. One idea would be to simply cut back on portion size of the meat. Offer some less expensive sides instead, or work with casserole type dishes that will allow you to use less meat and more "filler" like veggies, beans or rice. Your husband may not even notice that there's less meat in your chili for example.
Next I would ask him to agree to one meat free day a week. Browse through some of the bean and lentil recipes. The lentil chili is always a big hit at our house, even with my husband.
Other than that, keep an eye out for sales on roast, whole chickens and ground beef and stock up when you find a good price.
About the magic milkshakes? Do you have to use corn oil or can it be like olive oil or any other oil or does it have to be corn oil? – Amanda
Great question Amanda. I'm not sure I would use olive oil, simply because it has a pretty strong flavor. I like to go with a more neutral oil like corn oil or plain vegetable oil to really let the other flavors shine. That said, you could of course try it and see how you and your family like it.
Featured Article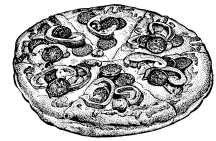 This week I'd like to share the Homemade Pizza article with you. There is really (almost) no reason to call the pizza delivery guy if you can make those yummy pies right at home for a fraction of the cost.
Speaking of pizza delivery. We order it about once or twice a year, usually when we get back from a trip late in the day and are too tired to head to the store and cook. Last time I ordered and had it delivered, they actually started to charge for fuel on deliveries. Next time I'll make and freeze a pizza ahead of time, so it will be waiting for us in the freezer.
Frugal Tips – Furniture Shopping Tips
Between kids moving off to college and young families moving into their first house, there are quite a few situations where you need to furnish a place without a lot of cash. The good news is that with a little creativity, you can fill and decorate your home without spending a lot of money.
Start by asking around for hand-me downs. Yes, those exist with furniture too. You'll be surprised how many people have a dinning rooms set, a bookshelf or a couch sitting around. Often this furniture is in pretty decent shape and even if it doesn't look great, you can often add a pretty table cloth, a fresh coat of paint or a slip cover to make it look nice.
Once you exhausted your free options, start looking at yard sales and consignment shops. You can often get some great deals on almost new furniture there.
Lastly, you can also look at discount furniture stores and warehouses in your area and look for sales items in your local furniture stores. When I do buy new, my favorite store is IKEA because of their prices and the quality of their products.
Frugal Tips From Our Readers
Recently I became a stay at home mother after many years in the workforce. As a result I??"ve cut back in many areas. One thing I cut out was Wrinkle Reducer. It??"s the spray that goes right on clothes and takes out the wrinkles. It??"s great when you don??"t have time to reach for the iron. It??"s also safer when you??"re trying to keep little hands from getting burned. A few weeks ago after experimenting I figured out I could make my own spray that would work just as well. I use a small water bottle with a spray nozzle, add about a tablespoon (I just eyeball) of liquid fabric softener and fill the container with water. Shake it up and you have wrinkle reducer. It works great and costs pennies. I can??"t believe I spent so much money on the real stuff for so many years.
Elisa S.
Featured Recipe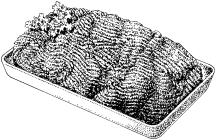 I wasn't sure what to use for this week's featured recipe, so I put the question to all of you who are following me on twitter. I simply asked what your favorite Hillbilly Housewife recipe is and the winner was the Hillbilly Goulash – no surprise here. It's inexpensive, fast and tastes great. If you haven't made this yet, give it a try.
A close second was my favorite comfort food – Chicken and Dumplings. So yummy!
Reader Recipes
Here's a quick and easy breakfast sandwich recipe from fellow HBHW reader Cheryl.
I have a recipe for frozen "Egg McMuffin"-type breakfast sandwiches that
are inexpensive, easy to make and freeze, are versatile (tasty with our
without meat added) and with a little trick, come out nice and fluffy
like fresh. Please feel free to use it in your newsletter if you like.
BREAKFAST FREEZER SANDWICHES
12 English Muffins
8-12 eggs
Butter or margarine
Shredded or sliced cheese
Optional – peppers, onions, meat (bacon, ham, sausage)
Open up the muffins and place the muffin halves, split side up, on a
baking sheet and bake in the oven until just slightly browned. Brush
the toasted muffins with a little melted margarine or butter.
While the muffins are toasting, scramble some eggs – you can use a whole
dozen, but 8 really is sufficient for 12 muffins. Add onions, peppers
and meat if you like. Season with salt and pepper to taste, and add
milk or cream if desired.
Top each muffin bottom with a spoonful of eggs, and with a sprinkle of
shredded cheese or a small slice, plus meat if desired, if you didn't
add it to the eggs. Put the top halves on the sandwiches, pressing down
on each one to help it stick together, and let rest until cooled. Wrap
each sandwich in plastic wrap or a cheap sandwich baggie, then stack
back into the bags the muffins came in, and freeze.
To heat, take a frozen sandwich out of the wrapper and run it under the
faucet to dampen it, shaking off the excess water. Wrap in a paper
towel and microwave for about a minute, give or take a few seconds. The
moisture makes the muffin fluffy like it was freshly made. If
transporting to eat elsewhere, wrap heated sandwiches in aluminum foil.
Cheryl
I??"m Looking For ?
This section is going to be all about you. If you are looking for a particular recipe or a tip on how to do something, email it to me and I will post it in an upcoming newsletter. I??"ll give you my input and will also post any suggestions other readers of the newsletter come up with. So take a moment to write me your questions and of course if you have a tip or idea for any question posted in this section feel free to send me that as well.
Here's this week's requests:
I'm looking for a recipe for a dessert made in the 70′s. When I first ate it at someones home,they used pineapple, pecans, whipped cream and other things (don't know) and they added a bottle of 7 up of all things
thanks you gladys51633
and here's another one…
I have decided to grow some ground cherries in my garden this yr. but my problem is I do not have any recipes to make the jam or sauce. I was wondering if you could possibly give me some.
Thank you very much for your help.
Judy B
and here is one more:
My garden is really growing and I need some new or just new-to-me recipes for zucchini, yellow squash and tomatoes. Not necessarily in the same dish, but my family is getting tired of the way I am preparing them. Freezing, canning and pickling are options, too, but I am a novice. I need to know step-by-step.
Thanks in Advance,
Connie
Last week fellow HBHW reader Deanne sent me this request. Your responses are below
I'm looking for a copycat recipe for "Suddenly Pasta Salad: Ranch and Bacon". My family really likes this, but those tiny boxes don't even come close to feeding my family of 9. I know I can buy my own shell-shaped pasta add peas and carrots and bacon bits, but what about the sauce? Anyone found one that tastes just as good?
I use a package of Hidden Valley dry dressing and mix with the mayo or salad dressing. Taste just like it. Need to let it set about a couple hours for flavors to mix.
Amel in AR
Hi, my family also loves the??SSuddenly Pasta Salad: Ranch and Bacon?. This is how I make it. I buy the small shell pasta (I find it at Walmart) and cook the whole box. Then I run cold water of it to stop the cooking and put in refrigerator until cold. The I add bacon, carrots, tomatoes, etc. For the dressing I buy the bulk hidden valley ranch mix container (found at Walmart or Sam's), stir in about 1 cup of mayo to 3 tablespoons of the mix and add milk to "loosen up". Mix together and add to pasta and vegetables and refrigerate. There are usually leftovers from my family of four, but it doesn't last long.
Kathy F
Quite a few readers also sent in this recipe
Suddenly Salad Ranch & Bacon Salad
Ingredients
2 cups dry Shell Pasta
1 (8 ounce) can very young Peas, drained (important because they are small and crisp)
2/3 cup Mayonnaise – do not use Miracle Whip (we always use Duke's)
1 packet of Hidden Valley Ranch Ranch Dressing mix
3-4 peeled Baby Carrots, shredded
Bacon Bits (real or fake, fresh cooked or in a can)
1/2 teaspoon Onion Powder
Directions
1. Bring water to a rolling boil in a saucepan.
2. Add shell pasta and carrot shreds, allow them to boil, uncovered, for 10 minutes.
3. Drain into a strainer and rinse under cold water.
4. In a medium sized bowl, mix together the peas, the entire packet of ranch dressing mix, bacon bits, onion powder, and mayonnaise.
5. Add pasta and carrots.
6. Stir together until everything is coated with mayo-seasoning mixture.
7. Chill and serve.
http://bestcopycatrestaurantrecipes.blogspot.com/2008/02/suddenly-salad-ranch-bacon-salad.html
And here's another request from last week and your replies…
I am looking for a recipe. I lived in Louisville and ate a casserole with tomatoes and bread in it, but have no idea what to look for in searching the Internet. All I know is that it is a southern recipe which shows up often at pot luck suppers. Can you find a recipe for me?
Barbara
My mom always made a dish she called "Tomato Puddin."
She never used a recipe, she just used whatever she had on hand to make it feed eight children. I managed to get her to jot down the ingredients. Hope this helps.
Tomato Puddin
1 large can crushed tomatoes (any type canned tomatoes can be used, stewed tomatoes are really good)
6 to 8 leftover biscuits or 4 to 5 slices bread (fresh or stale)
1/2 cup chopped onion
1/2 C. sugar (this can be adjusted to taste)
2 T. butter
optional: chopped green pepper or chopped celery can be added.
Tear biscuits or bread into bite-size pieces. Combine all ingredients and pour into a greased casserole dish. Bake at 325°F. for 20 minutes.
You can also put everything in a sauce pan and cook on medium burner until bubbly.
Linda O
Even though she didn't state alot of ingredients, the fact that she said that she had it in Louisville, made me think that she was trying to find a recipe for a casserole-type dish called a "hot brown". There are many recipes for this online.
Amiyrah
At nearly every potluck we have – my friend from the deep south brings this tomato casserole. It may be the recipe that Barbara is looking for.
Tomato Casserole
Serves 6
2 (14.5 oz) cans tomatoes, coarsely chopped & drained
1-1/2 cups soft white bread cubes (about 3 slices)
1/4 cup melted butter…(or a little less)
1/4 cup firmly packed brown sugar
1/4t teaspoon pepper
Mix all ingredients together and spoon into a lightly greased 9″ baking dish.
Bake uncovered in a 400 oven for 35 to 40 minutes.
Hope you enjoy – Daisy
Inspirational Story
GOD'S COFFEE
Author Unknown
A group of alumni, highly established in their careers, got together to visit their old university professor. Conversation soon turned into complaints about stress in work and life.
Offering his guests coffee, the professor went to the kitchen and returned with a large pot of coffee and an assortment of cups – porcelain, plastic, glass, crystal, some plain looking, some
expensive, some exquisite – telling them to help themselves to the coffee.
When all the students had a cup of coffee in hand, the professor said:
"If you noticed, all the nice looking expensive cups were taken up, leaving behind the plain and cheap ones. While it is normal for you to want only the best for yourselves, that is the source of your problems and stress.
Be assured that the cup itself adds no quality to the coffee. In most cases it is just more expensive and in some cases even hides what we drink.
What all of you really wanted was coffee, not the cup, but you consciously went for the best cups… And then you began eyeing each other's cups.
Now consider this: Life is the coffee; the jobs, money and position in society are the cups. They are just tools to hold and contain Life, and the type of cup we have does not define, nor change the quality of Life we live.
Sometimes, by concentrating only on the cup, we fail to enjoy the coffee God has provided us."
God brews the coffee, not the cups………. Enjoy your coffee!
"The happiest people don't have the best of everything. They just make the best of everything."
Live simply. Love generously. Care deeply. Speak kindly. Leave the rest to God.
What??"s your inspirational story – Send me an email so I can share it with our readers. You never know whom you may inspire.
Final Thought
That??"s it for this edition of the Hillbilly Housewife Newsletter. I hope you??"ve had as much fun reading it as I had creating it for you. I also hope that you have found the information helpful and useful.
Do you have a question, a tip, a recipe or a story you??"d like to share with us? Email it to me and I??"ll include it in a future issue. Can??"t wait to see what you have to say.
Warm Wishes,
Susanne – The Hillbilly Housewife
Sponsor